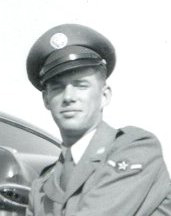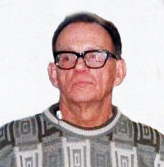 Andrew Braun
Andrew Braun, age 82, of Edmunds, ND, died Monday, August 5, 2013, at the Veterans Hospital in Fargo, ND.
Andrew Braun was born on July 15, 1931, the son of Edward and Pearl (Bush) Braun in Pingree Township of Stutsman County, near Edmunds, ND. He attended Foothills #1 thru 8th grade and went to Carrington High School in 1945. Andy worked on the family farm until 1951. He enlisted in the US Air Force in 1951, and was stationed overseas in several countries. He was Honorably Discharged in 1955, with the rank of Staff Sergeant and continued to serve in the Air Force Reserve for 5 years. Andy moved to Jamestown and worked for a car dealership and later Arneson Plumbing and Heating. He moved to Twin Falls, Idaho and attended College of Southern Idaho where he received an Associate Degree in Applied Science, a Business Degree in Law and a Real Estate Degree. He bought, remodeled and sold houses for many years. In 1988, Andy returned to the family farm.
He was an excellent carpenter and built several grandfather clocks, and did remodeling projects. For the past 25 years, Andy became a knowledgeable antique buyer. He enjoyed restoring antiques, building and redesigning pieces from old pieces of machinery to sell during the Junk Fest Days in Carrington, ND, and in antique stores in Jamestown, Fargo, and Bismarck.  Andy was an avid reader and kept up on the local history and government policies, and went almost every morning to the Pingree Café for coffee.
Andrew is survived by 2 brothers, Robert of Jamestown, and Walter (Sherry) of Benton City, WA; 5 sisters, Eleanor  Schweitzer, St. Ange, SD, Lillian  Thiesen, Boseman, MT, Lilly (Tom) Krogfoss, Great Falls, MT, Leona Braun, Edmunds, ND, and Anna (David) Lindberg, Litchfield, MN; and many nieces and nephews.
He was preceded in death by his parents; one brother Edward; five sisters Margaret, Mildred, Eilene, Elaine and Pearl.
In lieu of flowers, family requests memorials to Edmunds Cemetery.
VISITATION: Thursday, Aug 8th, 10AM - 4:30PM, Evans FH, Cgtn.
GRAVESIDE SERVICE: Veterans Memorial Chapel, ND Veterans Cemetery, rural Mandan, ND
DATE AND TIME: Friday, August 9, 2013 at 2:00 PM
INTERMENT: ND Veterans Cemetery, rural Mandan, ND, followed by a lunch at Best Western Hotel/Seven Seas, 2611 Old Red Trail, Mandan, Exit 94 at Sunset Exit.
---
Posted Condolences:
***
Name: Shelly Molstad
Date: 8/8/2013
Message: Braun Family
My thoughts are with you in your loss; I got to know Andy during all the rummage sales and antique sales. I'm still using the library table that he sold me.

***
Name: Karri Arellano
Date: 6/08/2013
Message: I've always enjoyed talking with him . Loved the stories he'd tell. He was always one of my favorite customers at Walmart . He will be missed.