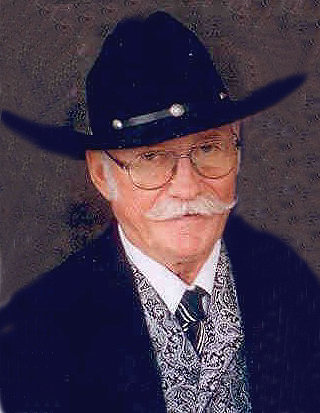 Darrell Lutman
Darrell was born in North Dakota on September 16, 1934, to Charles and Mamie Lutman. He was the fourth of twelve children. He lived in ND to the age of 19, when he left to join the Navy. While in the Navy, he spent his first 2 years aboard the USS President Jackson. He spent most of his time as a Quarter Master on the bridge of the ship. He served from 1952 to 1956, during the Korean War. He spent his last 2 years aboard the USS Carranade, which was a smaller ship, built in 1934.
When he was discharged from the Navy, he was in California, where he began working for his Uncle Hal, in the masonry business, as a Tender, and worked his way up to becoming a Bricklayer.
As a young Bricklayer, he went dancing one night and met Wilma Burlingame, who later became his wife. Darrell and Wilma raised four children during their 15 year marriage.
During this time, Darrell began his own masonry business; Lutman Masonry Co., Inc, where at one point he employed as many as 200 people. During this time, he was president of the Masonry Contractors Association for many years.
He was also a very proud member of the VFW and the Eagles Lodge.
Darrell was an extremely dedicated father and family man. He loved to hunt and fish. He also loved to take his bus and boat out to Lake Mead for family outings of skiing and fishing. The impact he had on the lives of everyone who knew him, was evidenced by the pronounced outpouring of love and support he received throughout his life, as well as the last 3 years of his life, as he battled lung cancer. He was a good friend to many and was known to sponsor many young up and coming country artists.
He was a devout Lutheran who raised his children as Lutherans. He lived in CA up to 2009, when he moved to MN, where he lived out the last year of his life.
He is survived by his wife, Luella; and his children, Anthony, Linda, Laura, and Carol. He is also survived by his 4 grandchildren, Joshua, Matthew, Renee, and Marisa.
He is survived by the following brothers and sisters; Phyllis Scheck (Cyril), Gerald Lutman (Lois), Joan Chaney, LaVonne Budd (Jim), Jenny Rundblad, Neil Lutman (Della), Charles Lutman, Russell Lutman, as well as many neice, nephews, cousins and good friends.
He was preceded in death by Merle Lutman (Beverly), Marian Ostrums (John), and Roger Lutman (Diane).
He also leaves behind step grandchildren and step great-grandchildren.
Memorial Service: Trinity Lutheran Church, Carrington, ND
Date and Time: Friday, October 22, 2010 at 10:30AM
Funeral Service: Evans Funeral Home, Carrington, ND
Date and Time: Saturday, October 23, 2010 at 2:00PM
Interment: Edmunds Cemetery, Edmunds, ND
---
Posted Condolences:
Name: Troy Allen Slezak
Date: 2/21/12
Message: I will dearly miss you Darrell. You were a good man and will not be forgotten. Many thanks to you.
***
Name: James Patty Robinson
Date: 10/22/10
Message: Uncle darrell We will miss you. We miss you and we are blessed To have you as our uncle.