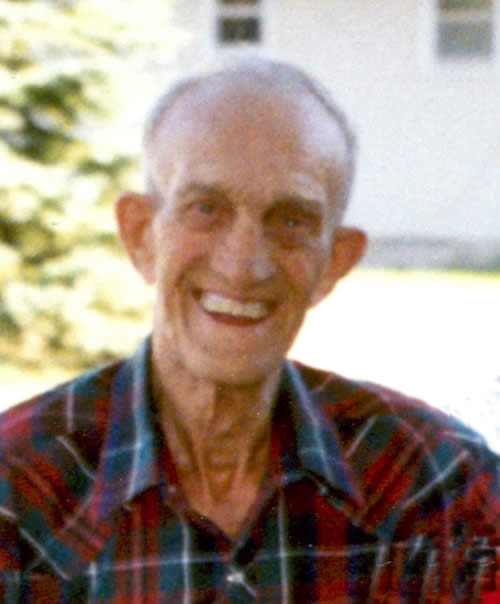 Johnny Kautzman
Johnny Kautzman, age 83, of Carrington, ND, died Friday, April 3, 2009, at Golden Acres Manor in Carrington.
John Kautzman was born November 27, 1925, in Jamestown, ND, the son of Peter and Monica (Kuntz) Kautzman. He was raised on the family farm located in Stutsman County near Edmunds, ND. Johnny attended school at Edmunds until the family moved to Longview Township of Foster County in 1937. There he completed his schooling and eventually took over the family farm. Johnny had also worked periodically at Jamestown Livestock Sales in Jamestown.
Johnny loved farming and enjoyed spending time with many friends and family. He was well known for his ability to work with and love all of his animals.
He is survived by four sisters, Ann Eidsvoog of Carrington, Elizabeth Kostka of Backus, MN, Matilda (Merle) Bjerkeseth of Granite Falls, MN, Kathryn Paulson of Jamestown; two sisters-in-law, Fawn Kautzman and Jennie Kautzman, both of Carrington; and several nieces and nephews.
Johnny was preceded in death by three brothers, Peter, Joe and Innocent; two sisters Marion and Margaret, and two infant siblings.
Memorials are suggested to The American Cancer Society.

Funeral Service: Sacred Heart Catholic Church, Carrington, ND
Date and Time: Wednesday, April 8, 2009 10:30AM
Interment: St. Elizabeth's Catholic Cemetery, Sykeston, ND (Spring 2009)

---