Evans Funeral Home
"Compassionate Funeral Service"
Carrington and New Rockford, North Dakota
701.652.3003 or 701.947.2911
Secondary Number ~ 701.650.9937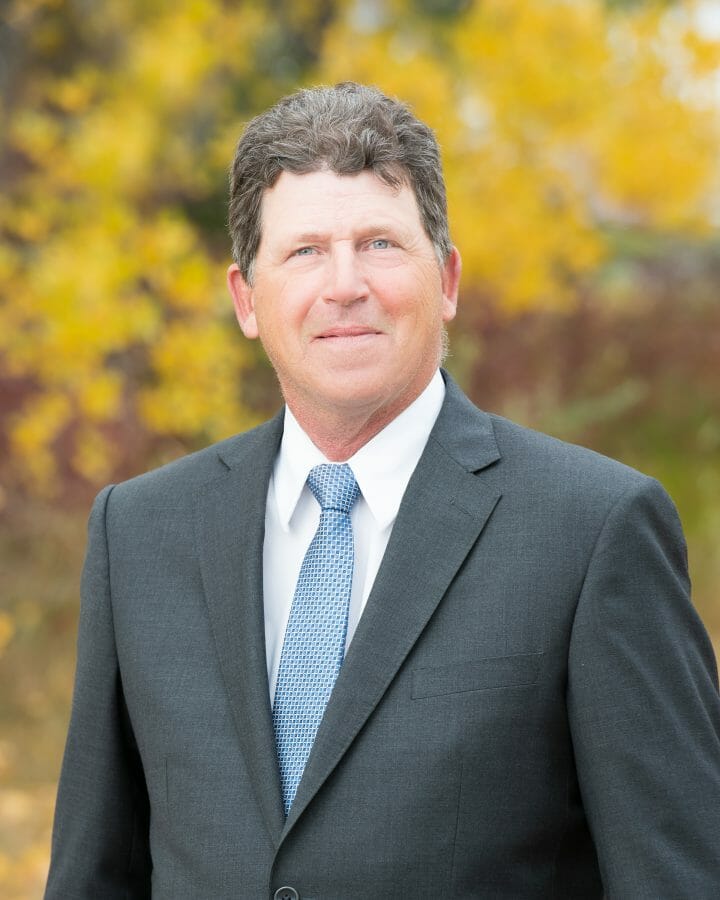 Fred Sauby
ND License # 1019
Fred Sauby grew up in Elbow Lake, MN, the son of Dr. Orvin and Marion Sauby. He graduated from Elbow Lake High school in 1972, and then attended Bemidji State College.
Fred was self-employed for a number of years prior to enrolling at the Dallas Institute of Mortuary Science and graduated in 1983. The family moved to Bismarck where Fred worked at Nickisch-Ressler Funeral Homes. In 1984, Fred began working for Lyle Evans in the Carrington office. When Mr. Evans retired in 1992, he and Kent Braunberger purchased the funeral homes in Carrington and New Rockford. Fred sold his interests to his youngest son Thomas in 2014, he continues to work with his son at Evans Funeral Home.
Fred and his wife Kristy have been blessed with four children and fifteen grandchildren.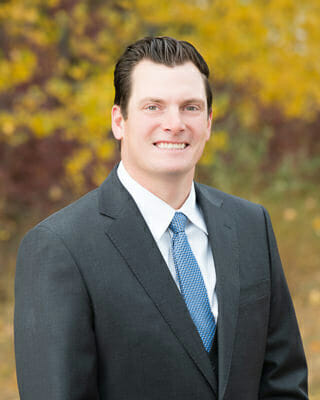 Thomas Sauby
ND License #1283
Thomas Sauby was born and raised in Carrington, ND, the son of Frederick and Kristy Sauby. He attended Carrington High School and graduated in 2004. He then honorably served in the United States Marines Corps, Infantry from 2004-2008.
Upon his honorable discharge, he enrolled at Southern Illinois University and studied Mortuary Science, where he graduated in 2012. Thomas married Jane in 2011 and they have been blessed with four children. From 2012-2014, Thomas worked at Hanson-Runsvold Funeral Home in Fargo, ND.
In 2014, Thomas and Jane moved back to Carrington when Thomas bought out his father, Fred Sauby's, half of Evans Funeral Home. Then in 2018, Thomas bought out Kent Braunberger.
Thomas is dedicated to serving all families with respect, dignity and continuing the tradition of providing compassionate services to the area.
Taylor Sabinash
Funeral Apprentice ND License #647
Taylor Sabinash grew up in Kensal, ND, where she attended Kensal High School until her sophomore year playing volleyball, basketball, and track until the High School closed in 2016. Taylor then attended Pingree Buchanan High School, graduating in 2018.
Taylor began her career with Evans Funeral Home in the summer of 2018 as a Funeral Director Assistant. She then attended the University of Jamestown and graduated in December 2021 with a degree in Communication and an emphasis in Business. Taylor played volleyball for the Jimmies and devoted her extra time to honoring families at Evans Funeral Home. Following her graduation in December, Taylor continued her education in Mortuary Science at John A. Gupton in Nashville, TN. She was a student representative and enjoyed exploring the state of Tennessee in her free time until her graduation in the program in December. Taylor will be honored to become a Licensed Funeral Director following her year apprenticeship, where she will continue to serve families with compassion, empathy, and care in our community.
Linda Riehl-Bullinger
ND License #1105
Linda Riehl-Bullinger grew up in Mandan, ND, graduating from Mandan High School in 1990.  She attended the University of Minnesota Twin Cities, and graduated in 1993 with a Bachelor's Degree in Mortuary Science.  In 1995, Linda married Chad Bullinger, they have four children.  Linda worked at funeral homes in Marshall, MN, and Devils Lake, ND, before moving to New Rockford.  Linda worked at Evans Funeral Home from 1999-2008, when Chad's job moved them to Arvada, CO.  After 14 years of living between New Rockford and Arvada, they are excited to once again be living full-time in New Rockford.  Linda returned to Evans Funeral Home in February of 2022.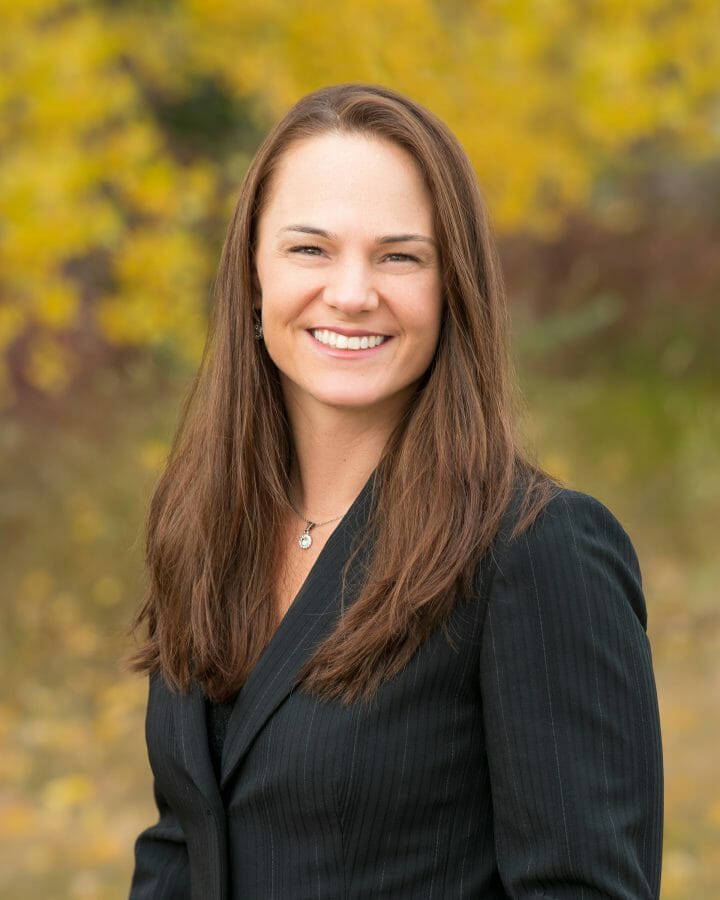 Sheree Bush
Office Manager - New Rockford
Sheree Bush was born and raised in New Rockford, ND, the daughter of Mike and Ruth Bush.  She attended New Rockford High School and graduated in 1997. 
She then attended Minnesota Technical College and graduated in 2000 with a degree in Sales, Marketing and Management with a Minor in Advertising and Sales Promotion.  She has one child, Quintrell.  Sheree moved to Texas in 2001 and began working for a Bank as a Teller and continued working in banking/mortgages for 13 years until 2014 when she left the bank as a Senior Administrative Assistant.
In 2015 she moved back to New Rockford and in 2016 Sheree began working for the New Rockford Funeral Home as an Office Manager.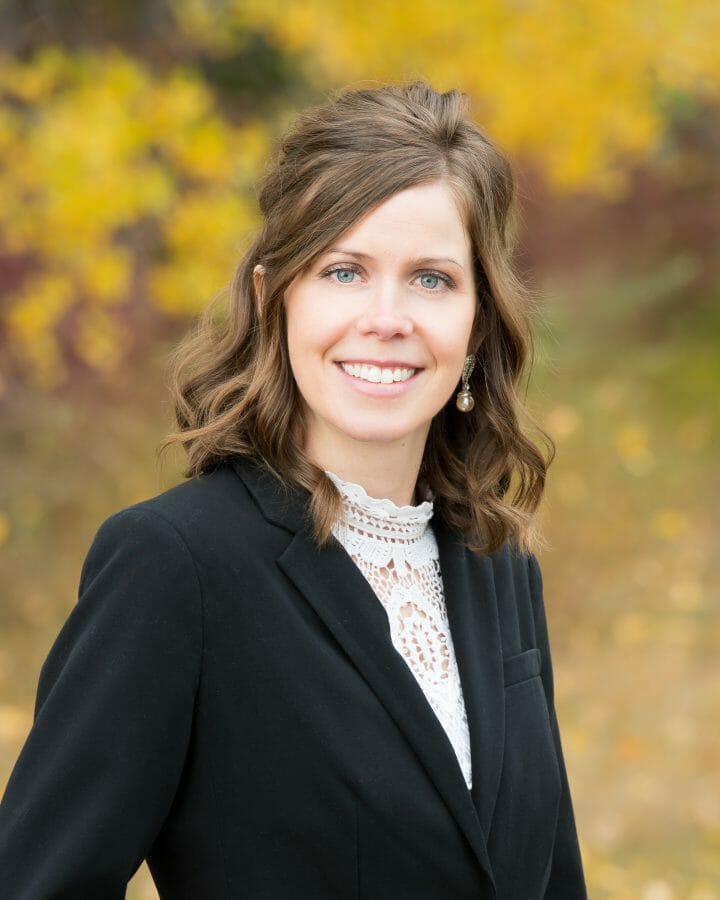 Jane Sauby
Office Manager - Carrington
Jane Sauby was born and raised in Carrington, ND. She attended Carrington High School and graduated in 2005.
She then attended North Dakota State University and pursued a degree in Apparel and Textile Design with a Minor in Hospitality and Tourism Management. She graduated in 2009 from NDSU and began work in both her fields of interest. In 2011, she was married to Thomas Sauby and they began a life together in Fargo. They later moved back to Carrington when Thomas bought the Funeral Home from his father, Fred.
Jane works as an Office Manager in the Carrington Funeral Home and stays busy with their four children.
Tonia Erickson
Funeral Assistant
Tonia Erickson was born and raised in West Fargo, ND and graduated high school from there in 1994.
In 1998, Tonia attended and graduated from Cosmetology School in Minnesota as a Licensed Nail Technician.
Tonia has been a business owner for most of her life. She owned and operated a Nail and Tanning Salon in West Fargo, ND while running a Hair Salon that was attached. She later switched career paths by managing a bar in West Fargo, ND for several years. She loved the fast pace and working with people.
Tonia married Carrington native Steve Erickson in 2003. They have two children, Easton and Harlee. They also have two Goldendoodles named Rhemi and Melvin.
In 2004, they moved to Carrington where Tonia owned and operated Harley's Place for 15 years before deciding to retire.
Tonia is very active in her community as she is on several boards; including the school and park board.
Tonia is now a Norwex Consultant and a Funeral Assistant for Evans Funeral Home, where she found her true passion of helping and caring for others with compassion, empathy, and respect.
McKayla Hagen
Funeral Assistant