Evans Funeral Home
"Compassionate Funeral Service"
Carrington and New Rockford, North Dakota
701.652.3003 or 701.947.2911
Secondary Number ~ 701.650.9937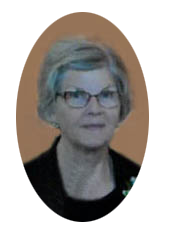 Karen Mae Schwalk, age 71, of Woodworth, ND, peacefully joined the Lord October 31, 2018, with her family at her side.
Karen was born August 12, 1947, the daughter of Ronald and Marcella (Hoffart) Ames.
In 1966, she was united in marriage to Ronald Schwalk. Together, they had two sons John (Jolene), Milnor and Richard (Lynn), Turtle Lake. Karen shared her passion and talents with many through her beautiful quilting, hanging dish towels, baby bibs and blankets, cooking and baking. She did her best to have everyone's favorite foods when they stopped by to visit. Over the years she created thousands of beautiful pieces and sold them at craft sales.
Karen was the proud Grandmother of Quinn Schwalk, Nina (Jordan) Hollingsworth, Maci Schwalk, Ethan (Chasley) Schwalk, Erin Schwalk and Great Grandmother of James, baby boy Hollingsworth and baby girl Schwalk.  Karen was the older sister of Ken (Becky) Ames, Delores (Frances) House, Kathy (David) Edland, Paul (Margo) Ames, sister-in-law to Angie Ames, Rosie (Andy) Mack and numerous nieces and nephews.
Karen was preceded in death by her parents, husband Ron, and brother Bill Ames.
Memorials to Carrington Hospital Auxiliary or a charitable donation of your choice.
Visitation: One hour prior to the service
Funeral Service: Tuesday, November 6, 2018 at 10:30AM in Woodworth ELC Lutheran Church, Woodworth, ND.
Burial: Gem Cemetery, Woodworth, ND
Condolences are reviewed by staff.