Evans Funeral Home
"Compassionate Funeral Service"
Carrington and New Rockford, North Dakota
701.652.3003 or 701.947.2911
Secondary Number ~ 701.650.9937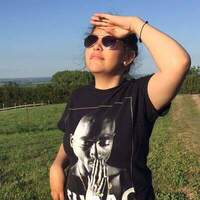 Elizabeth Rose Alberts was born on October 12, 2005 in Grand Forks, ND to Christopher J. Feather Jr. and Amanda Alberts. She attended elementary school at four winds Fort Totten, ND and graduated 8th grade from Wahpeton in 2020. She attended Flandreau Indian School and Sisseton High School. She enjoyed basketball, being outside, cooking, baking, going for cruises, and driving. She loved her siblings. She loved cats, listening to music, shopping, riding horse, watching TV, French braiding, and fry bread. She got along with everyone. She also liked beading, scrolling on Facebook, being on her phone, riding the lawn mower, planting flowers, going for walks, and dancing. She was funny and crazy.   Elizabeth began her journey to the spirit world on December 30, 2021 at Sisseton, SD.
Elizabeth is survived by her mother Amanda Alberts of North Dakota; siblings Owen Feather of Sisseton, SD, Dominic Alberts of Spirit Lake, ND, Zane Thompson of Spirit Lake, ND, Briley Littleghost of Spirit Lake, ND, Amia Alberts of Spirit Lake, ND, Berina Littleghost of Spirit Lake, ND and Gage M. Alberts of Spirit Lake, ND; Foster sister Erica Demarce; grandmothers Connie Poorbear, Jolene Pumpkinseed and Mena Shaw; grandfathers Chris Feather Sr.and John Jetty; Uncles Chase Feather, Shane Feather, Stephon Dubois, James Albert Jr., Dakota Alberts, Damin Longie, Elvis Longie; and Aunts Miranda Alberts, Rana Alberts, Angelica Chavelas, Carina Chavelas, Thalia Chavelas, Angel Pumpkinseed, Harizen Dubois, Cassidy Feather, Tamera Feather, Tyra Shaw; Vanessa Cavanough & family, Mary Thompson & family and Frankie Chaska.
Elizabeth was preceded in death by her grandmothers Maxine Littleghost, Sylvia Feather, and Elizabeth Poor Bear; her father Christopher Jr.; Sister Isabelle Alberts and Raven Thompson; Uncle Bobby Jetty and Destiny Dubois, and baby Trav Dubois.
Pallbearers: Drew Cavanaugh, Devin Cavanaugh, Dominic Alberts, Owen Feather, Chase Feather, Shane Feather, Chris Feather Sr., Robert Longie, and Stephan Dubois.
Honorary Pallbearers: Delbert Pumpkinseed, Darwin James, Teal's Market Staff, Dani Hamilton, Cassidy Feather, Angel Pumpkinseed, Angel Eastman, Georgia Alex, Amia Alberts, Erica DeMarce, Connie Poor Bear, Mary Thompson Family, Callee Dubois, Circle of Nations Staff and Lake Traverse Family, and all family and friends.
Elizabeth's Wake will be Sunday, January 9, 2022, at 5:00PM followed by a Rosary Service at 7:00PM all at Tekakwitha Center, St. Michael, ND.
Friends wishing to join the procession from New Rockford to St. Michael may gather on the St. Jerome's road, Fort Totten, prior to 4:15PM.
A Mass of Christian Burial will be held Monday, January 10, 2022 at 10:00AM at Tekakwitha Center, St. Michael, ND.
Her Burial will be at the St. Thomas Episcopal Cemetery, Fort Totten, ND, in the spring.
Condolences are reviewed by staff.