Evans Funeral Home
"Compassionate Funeral Service"
Carrington and New Rockford, North Dakota
701.652.3003 or 701.947.2911
Secondary Number ~ 701.650.9937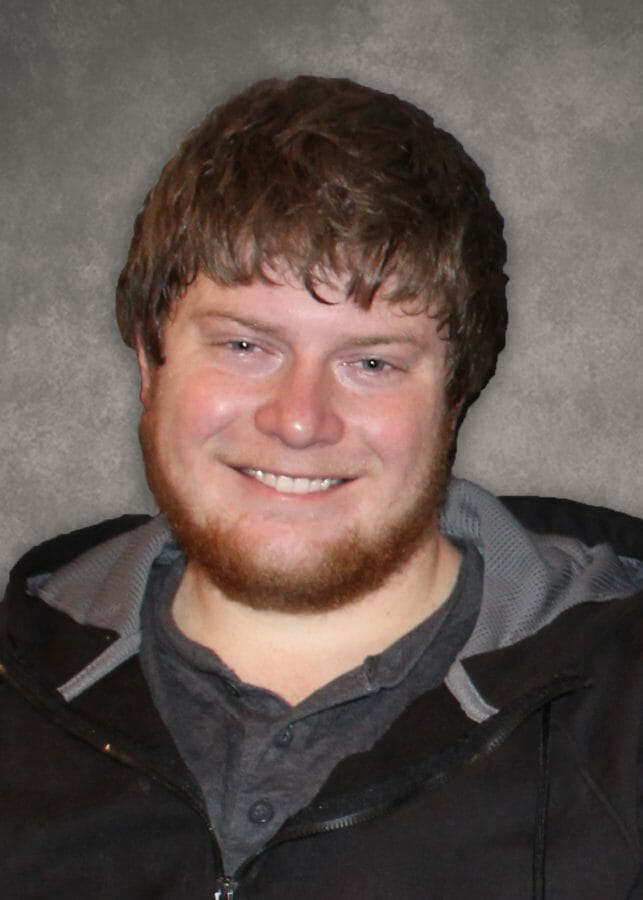 Jonathan Thomas Aljets, age 25, was born August 29, 1995, in Carrington, North Dakota, the son of Thomas and Laurie (Rensch) Aljets. He left this earth unexpectedly on October 27, 2020.
Jonathan graduated from Carrington High School in 2014 and spent time working various jobs, meeting friends along the way. He was currently employed at Cenex as the night manager, and he enjoyed interacting with the customers and his coworkers.
Jonathan loved nature and animals. He had a deep appreciation for nature and would often enjoy a drive in the country looking at the true beauty of this earth. He enjoyed the stars, landscapes, and the simplicity of the North Dakota terrain.
Jonathan's laughter, gentle soul and laid-back personality will be greatly missed by all who knew him. He loved deeply and was deeply loved by his family, who wished the best for him as he navigated life. He was a deep thinker, a conversationalist, and came to know God through reading the Bible front to back.
Jonathan is survived by his parents Thomas and Laurie Aljets (Carrington); four sisters Katie (Dean) Schloss, Violet, Elise, and Troy, Bismarck, ND; Ann (Nathan) O'Brien, Joseph, Benjamin, Hezekiah, Isaac, and Elizabeth, Britton, SD; Jane (Thomas) Sauby, Charles, Duke, Scarlett, and Pearl, Carrington, ND; and Nadine (Bradley) Erckenbrack, Saipan, Northern Mariana Islands; many aunts, uncles, cousins, and friends.
Jonathan is preceded in death by grandparents George and Dorothy Aljets and Gene and Shirley Rensch. He was greeted in heaven by his godmother, Debbie Semmen.
Visitation will be Friday, October 30, 2020, from 9:00AM-5:00PM at Evans Funeral Home, Carrington and will continue from 6:00-6:45PM at the church, followed by a Rosary Service at 6:45PM and a Prayer Service at 7:00PM all at Sacred Heart Catholic Church, Carrington.
Mass of Christian Burial will be held Saturday, October 31, 2020, at 2:30PM at Sacred Heart Catholic Church, Carrington, ND.
Burial will be at the Carrington Cemetery, Carrington, ND.
Condolences are reviewed by staff.