Evans Funeral Home
"Compassionate Funeral Service"
Carrington and New Rockford, North Dakota
701.652.3003 or 701.947.2911
Secondary Number ~ 701.650.9937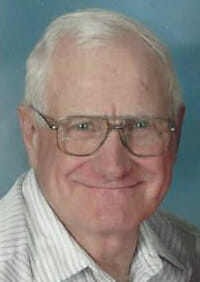 Donald "Duane" Anderson, age 82, of New Rockford passed away Saturday, January 18, 2020 at his home in New Rockford, ND.
Donald Duane Anderson was born September 10, 1937 in Maddock, ND, the son of Oscar and Alyce (Larson) Anderson.  He grew up near Bremen and attended the Bremen School through the 8th grade.  Duane served in the United States Army from 1961-1963.  He worked for a number of area farmers and also raised cattle with his dad.  His last employment was at the Dakota Growers Pasta Plant in Carrington, which he really enjoyed.
Duane was a member of Augustana Lutheran Church until its closure; he then transferred to Trinity Lutheran Church in Bremen.  Duane was also a member of the American Legion in New Rockford.
Duane is survived by his sister, Ada DeBolt, Jamestown; and two nieces and three nephews.
He was preceded in death by his parents, sister , Doris (Leo) Fornshell, and brother-in-law, Frank DeBolt.
Visitation will be one hour prior to the service.
Funeral Service will be held Monday, January 27, 2020 at 11:00AM at Trinity Lutheran Church, Bremen, ND.
Burial will be at the Riverside Cemetery, Sheyenne, ND.
Condolences are reviewed by staff.