Evans Funeral Home
"Compassionate Funeral Service"
Carrington and New Rockford, North Dakota
701.652.3003 or 701.947.2911
Secondary Number ~ 701.650.9937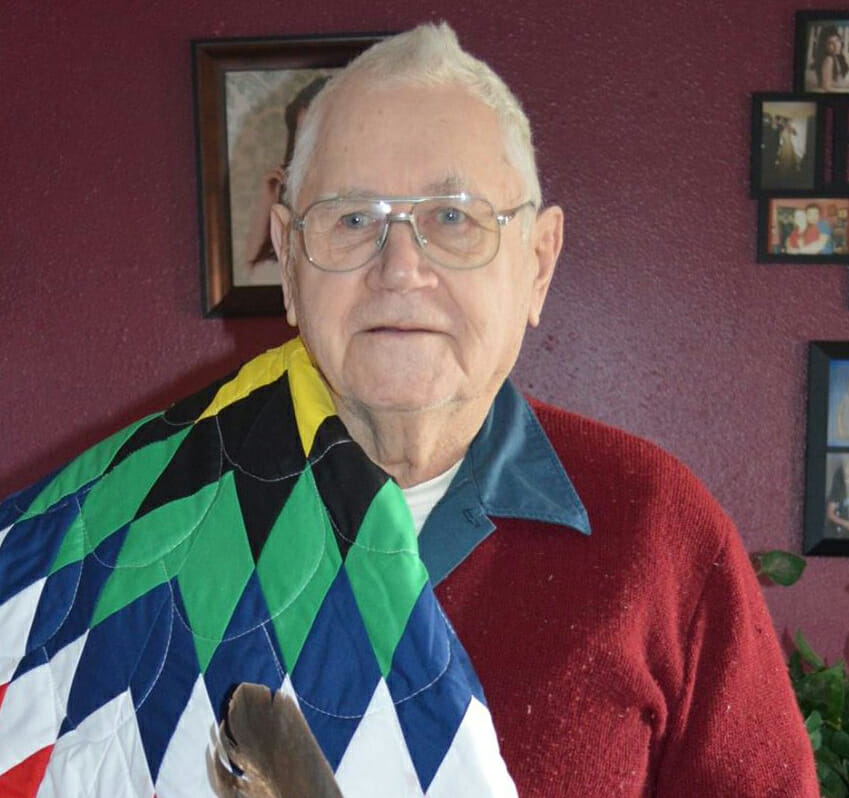 Gilbert Martin Anderson, 91, of New Rockford, ND, passed away on Saturday, March 16, 2019, at Lutheran Home of the Good Shepherd, New Rockford, ND. 
Gilbert "Toy" Anderson was born in Devils Lake, ND, on December 21, 1927, to Elizabeth Greene and Gilbert Anderson. He was raised on a homestead near Warwick, ND and attended Ft. Totten high school. He worked on the Archie Campbell farm in his early 20s and would later enlist in the US Army. Gilbert was a US Veteran and served his country overseas as a heavy truck operator. Upon return from his service he would again work for Archie as a heavy equipment operator and maintenance man in the road construction business. In 1953, Gilbert married Elaine Heringer and settled in New Rockford, ND. He continued to work for Archie, but in the early 70s he took a position at Sioux Mfg as a maintenance man. He stayed with Sioux Mfg until his retirement. It was there that Gilbert met Doris Rice (Davidson). They were married in 1986 and Gilbert also took on the role of father and grandpa. After retirement Gilbert frequently drove truck during beet harvest. Unfortunately, into his 80s, he reluctantly let that go. It seems Gilbert always had a fascination with big trucks.
Although Gilbert never had any children, he always gave of his time to all of the stepchildren and of course, the multitude of grandchildren. He enjoyed traveling and made so many road trips with Doris in their converted Mercedes bus. He also enjoyed fishing trips to Canada, playing cards and dominos with family and friends, trips to the Casino, and of course working on autos.
He is preceded in death by his parents; mother, Elizabeth Greene, father, Gilbert M. Anderson; brother, Charlie Anderson; sisters, Elizabeth "Elsie" Anderson, Cecilia "Cena" Dean and his first wife, Elaine Herringer.
Gilbert is survived by his wife, Doris; step-sons, Jamey (Dena) Jetty, Vern Jetty, Robert Jetty, William Jetty and Dean (Maria) Jetty; step-daughter, Carol (Rob) Greywater and many grandchildren & great grandchildren.
Special Thanks to the staff at Lutheran Home of the Good Shepherd, Evans Funeral Home and First Congregational Church.
Visitation:  will be Wednesday, March 20, 2019 from noon – 7:00PM with a Prayer Service at 7:00PM, all in Evans Funeral Home, New Rockford, ND.
Funeral Service:  will be held Thursday, March 21, 2019, at 2:00PM in First Congregational Church, New Rockford, ND.
Burial will be held at the Barlow Cemetery, Barlow, ND, in the spring.
Condolences are reviewed by staff.