Evans Funeral Home
"Compassionate Funeral Service"
Carrington and New Rockford, North Dakota
701.652.3003 or 701.947.2911
Secondary Number ~ 701.650.9937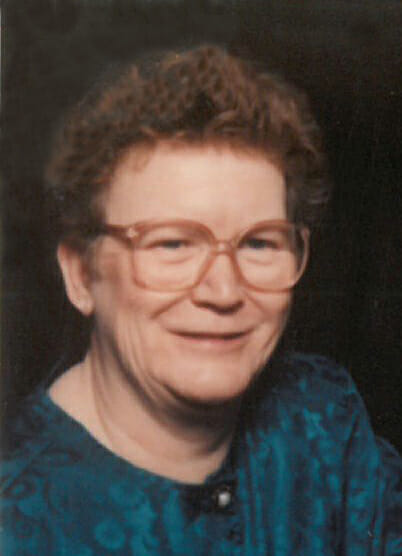 Margaret "Maggie" Annon, age 79 of Jamestown, ND, passed away peacefully the afternoon of August 13, 2021.  Maggie was being visited by family members at Sanford Hospital in Fargo, ND at the time.
Margaret Lucille Moore was born on August 16, 1941 in Fostoria, Ohio.  She was the fifth child of six of Ella and George Moore.  Maggie and Bob have been together ever since they were raised together in the same neighborhood on Fremont Street in Fostoria, Ohio.  Bob and Maggie were married on May 2, 1959 in Rising Son, Ohio, their beginning of over 60 years together.  Maggie is the proud and loving mother of son, Harold and daughters, Frances, Faith and Phyllis.  She is also foster parent to 26 foster children, who like Taimi still maintain contact to this day.
Margaret spent time working in the restaurant and retail endeavors along with being a full-time mom to four children and supporter to Bob.  After the children all grew up and left home on their own, she joined Bob in going to ministerial school, where as Bob said, she got to use her biggest gift, which was the gift to gab.  Margaret was a nurturer.  She provided support, encouragement and training to her children and husband.  She was a mentor, a story teller and a writer.  Margaret kept a journal high lighting her life.  Margaret led a full life.
She is survived by her husband Robert Annon, her son Harold, her daughters Frances, Faith and Phyllis, eight grandchildren and eleven great grandchildren.
Margaret is preceded in death by her parents George and Ella Moore, her brothers Butch and George and sisters Maxine, Mary and Barbara.
Visitation will be Wednesday, August 18, 2021, from 1:00PM – 2:00PM followed by a Funeral Service at 2:00PM all at Evans Funeral Home, Carrington.
Her Burial will be at the Mandan Veteran's Cemetery, Mandan, ND at a later date.
Condolences are reviewed by staff.