Evans Funeral Home
"Compassionate Funeral Service"
Carrington and New Rockford, North Dakota
701.652.3003 or 701.947.2911
Secondary Number ~ 701.650.9937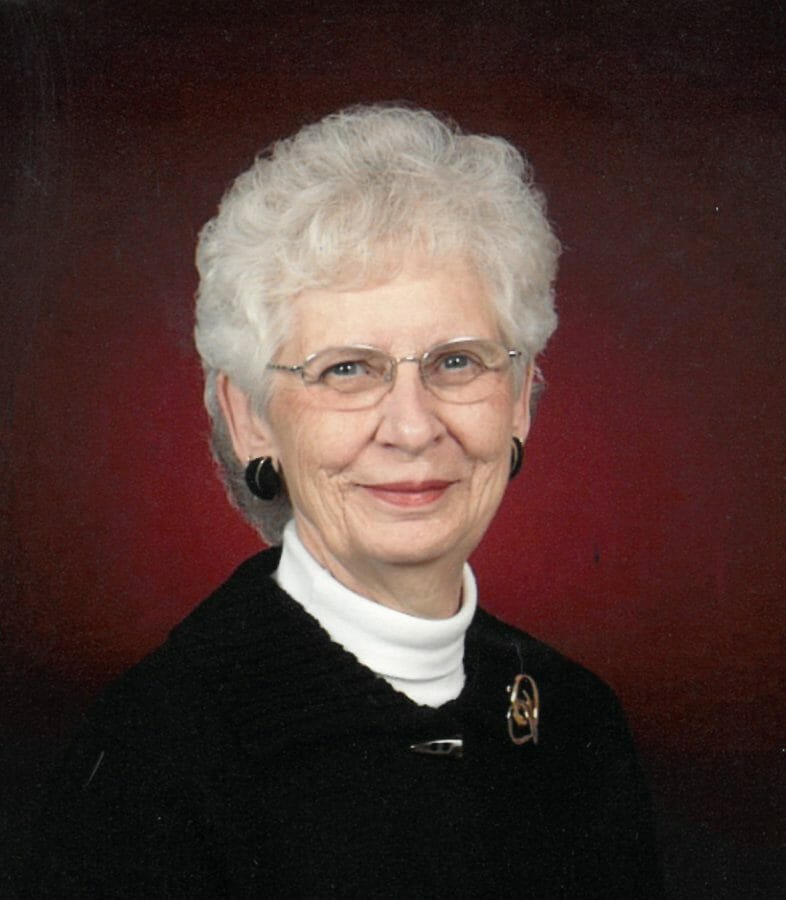 Eileen Aultman, age 82, passed away peacefully with her family by her side, after a courageous seven year battle with cancer, on Tuesday, September 3, 2019, at Golden Acres Manor, Carrington, under the care of CHI Hospice.
Eileen Yvonne Aultman was born July 5, 1937, on a farm in Kidder County, the daughter of Arthur and Inez (Nelson) Giesler. She lived and enjoyed life on a farm most of her life. She attended school in Crystal Springs, ND, from the 1st grade through the 4th grade. She then attended school in Medina, ND, for the 5th grade through the 12th grade, and graduated from Medina in 1955.
On October 7, 1955, she married Robert "Bob" Jaff at Crystal Springs Methodist Church. They lived south of Cleveland, ND, for a while, and then bought a farm north of Cleveland. They adopted a son, Loren Gene, in 1962. In 1965, they moved to Carrington to work on the farm of Olaf and Ann Gussiaas. That spring they also adopted a daughter, Tami Lynn. They worked for the Gussiaas farm for 13 years. In 1978, they moved into Carrington and Eileen worked at the Chieftain, as well as at Golden Acres Manor. On June 1, 1979, Bob was taken to heaven. 
On August 14, 1981, Eileen married Maynard Aultman at the Federated Church in Carrington. They lived in Carrington and enjoyed traveling often, including trips of a lifetime to Alaska and Hawaii.
Eileen was a member of the Federated Church, Guild, Circle, Senior Citizens, and the Carrington Health Center Auxiliary.
She enjoyed gardening, doing volunteer work, playing cards, traveling, baking, and helping take care of her grandchildren when they were small. Her family was her life. 
Eileen will be deeply missed by her children, Loren (Becky) Jaff, Spring Creek, NV, and Tami (Dan Beckley) Beckley, Carrington;  two brothers, Conrad (Clarice) Giesler, Boise, ID, and Dennis (Mary) Giesler, Wheatland, WY; three grandchildren, Tyler (Brook) Beckley, Carrington, Danielle (Aaron) Koepplin, Carrington, and Brian (Jordan Pepple) Beckley, Fessenden; six great-grandchildren, Layne Nannenga, Valley City, Kaitlyn Nannenga, Jamestown, McCoy Beckley, Kerigan Koepplin, Carter Beckley and Chevelle Beckley, all of Carrington; many nieces, nephews, cousins, and dear friends.
She was preceded in death by her first husband, Robert; her parents, Arthur and Inez (Nelson) Giesler; a grandson Kirk Beckley; a sister Marlys Giesler; and her second husband, Maynard Aultman.
A special thank you to Dr. Shelby Terstriep, Carrington Hospice, Golden Acres Manor and Estates for the care that they provided to Eileen.
In lieu of flowers donations may be made to the Carrington Cemetery Association.
Visitation will be Thursday, 9:00AM-7:00PM followed by a Prayer Service at 7:00PM all at Evans Funeral Home, Carrington.
Funeral Service will be held Friday, September 6, 2019 at 10:30AM at Federated Church UCC/UMC, Carrington.
Burial will be at the Carrington Cemetery.
Condolences are reviewed by staff.