Evans Funeral Home
"Compassionate Funeral Service"
Carrington and New Rockford, North Dakota
701.652.3003 or 701.947.2911
Secondary Number ~ 701.650.9937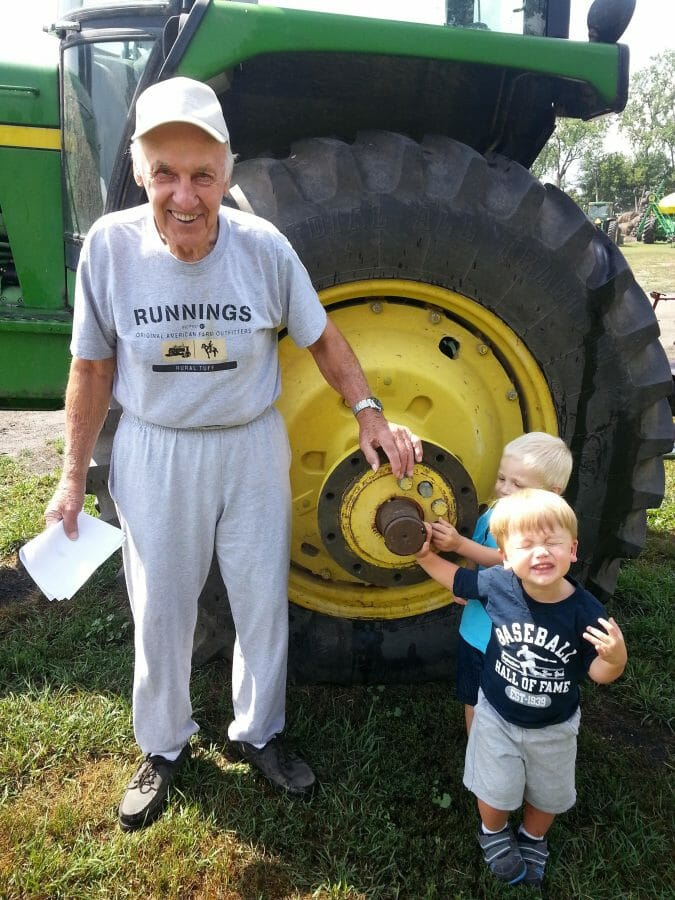 Charles J. Bata Jr., 90, of Kensal, N.D., died Sunday, October 20, 2019, in Grand Forks.
Charles was born on May 25, 1929, the son of Charley and Alvina (Pitra) Bata. He married Jane Holmen on June 12, 1954. They were married for 65 years at the time of his death.
Charles served in the U.S. Army from April 1953 through October 1954. After being discharged, he and Jane returned to Kensal to work with his father on the family farm. The farm, located seven miles northwest of Kensal, was home to the couple until they moved to Grand Forks in February.
They had two children, Janet (Greg) DeVillers and Jeff (Shelley) Bata.
The family farm was Charles' passion. When he wasn't working the fields, repairing machinery or tending to cattle, Charles loved attending auction sales (the John Deere brand was his preference) and talking farming with his brother, Gary, and his brothers-in-law. He enjoyed playing cards and attending his children's and grandchildren's school activities. He was an active member of St. John's Catholic Church, where he served on the building committee, and was on the Bucephalia Township Board for 26 years.
He is survived by his wife, two children and their spouses; grandchildren Missy (Joey) Miedema, Brian DeVillers, Carrie (Mike) Riske, Stefanie (Todd) Geatz, Brandon (Alicia) Bata, Brittany (Shane) Primeau and Nick Bata; and great-grandchildren Mariah and McKinley Bata, Charlie and Maggie Miedema, Jack and Ian Riske, Max, Zach and Gabby Geatz and Asher and Everett Primeau. He also is survived by sisters JoAnn Somsen, Jamestown, Frances Dahl, Cooperstown, and Helen Schlotman, New Rockford, and sister-in-law Doreen Sutterfield, Springfield, Mo.
Charles was preceded in death by his parents, brother Gary, sisters Rose Somsen, Arlene Page, Val Bata and Maxine Baker, sister-in-law Mildred Bata and brothers-in-law David Somsen, Obert Somsen, Ralph Schlotman, Clifford Dahl, Marion Baker and Jerry Page.
Visitation will be Friday, 5:00PM-7:00PM followed by a Rosary Service and Prayer Service at 7:00PM all at St. John's Catholic Church, Kensal.
Mass of Christian Burial will be held Saturday, October 26, 1:30PM at St. John's Catholic Church, Kensal.
Burial will be at the Kensal Cemetery.
Condolences are reviewed by staff.