Evans Funeral Home
"Compassionate Funeral Service"
Carrington and New Rockford, North Dakota
701.652.3003 or 701.947.2911
Secondary Number ~ 701.650.9937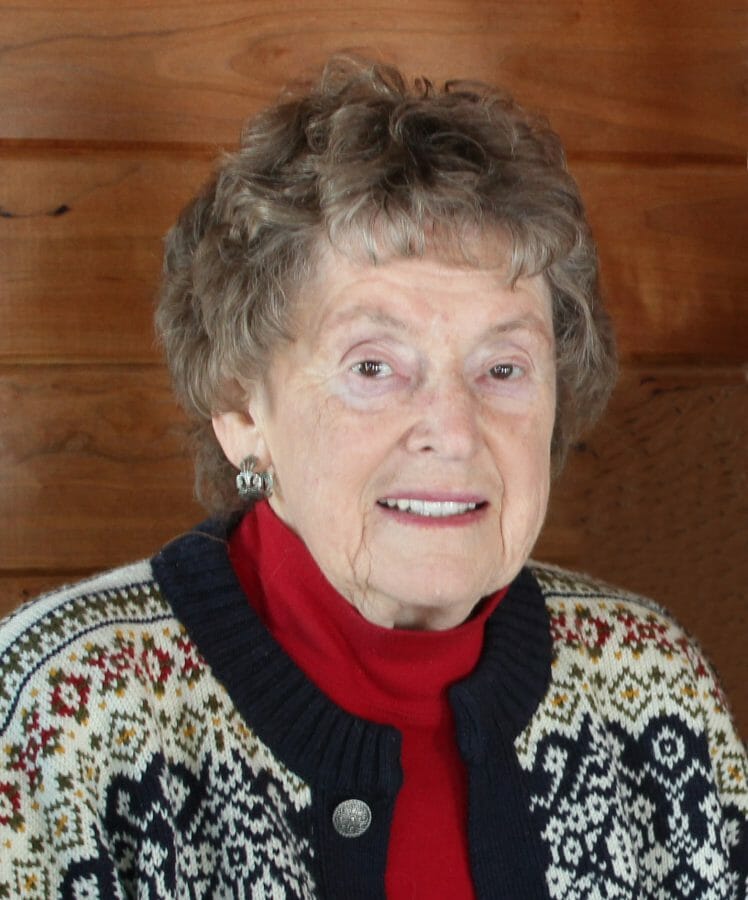 Margaret M. Bollingberg, age 84, passed away peacefully on Sunday, August 30, 2020 at the Lutheran Home of the Good Shepherd, New Rockford, ND.
Margaret M. Wammer was born May 3, 1936 at Badger, Minnesota the daughter of Edwin and Clara (Larson) Wammer.  She grew up at Badger and attended school there.  After graduating from high school, she attended Concordia College in Moorhead, MN graduating in 1958 with a degree in Elementary Education.  Her first job was at Belmont Elementary School in Grand Forks.  She married John Alan Bollingberg on October 8, 1959 at Our Redeemer's Lutheran Church in Badger, MN.   They made their home in the Bremen area, moving to the family farm in 1964.
Margaret had a passion for faith, family, youth and education. She was a member of Trinity Lutheran Church in Bremen where she was actively involved with the Sunday School and confirmation and created memorable Christmas programs.  She was also actively involved in ALCW/WELCA.  Margaret loved her family and especially enjoyed hosting family events.  She created 'Kousin Kamp' for her grandchildren at the farm.  She loved sharing family traditions (Norwegian and Swedish) especially at Christmas and Easter.  She was famous for her lefse, flatbread, julekake, and sot suppe (sweet soup) as well as twists, caramel rolls, hot cross buns and bread.  She nurtured and encouraged her children and grandchildren in 4-H activities and was a leader of the Bremen Friendly Neighbors 4-H Club.  She also taught kindergarten in her home for a few years.  Margaret was an extraordinary witness projecting Jesus' love and communicating this as she worked to inspire others to be their best.
Margaret is survived by her husband, John of Bremen, children, Kurt (Cheryl) of Cathay, Eric (Nancy) of Fessenden, Karl (Twila) of Grand Forks, Rolf (Faye) of Austin, MN, Ann Marie (Jim) Wobbema of Barlow, and Kristen (Donny) Allmaras of Bremen., 18 grandchildren and six great-grandchildren.
She was preceded in death by her parents, and sister and brother-in-law, Carol and John Sellie.
Visitation will be Thursday, 9:00 AM- 5:00 PM at Evans Funeral Home, New Rockford, ND, and 6:00 – 8:00PM followed by a Prayer Service at 8:00PM  all at Trinity Lutheran Church, Bremen, ND
Funeral Service will be held Friday, September 4, 2020 at 10:00 AM, at First Lutheran Church, New Rockford, ND.
Burial will be at the Trinity Lutheran Cemetery, Bremen, ND.
Condolences are reviewed by staff.