Evans Funeral Home
"Compassionate Funeral Service"
Carrington and New Rockford, North Dakota
701.652.3003 or 701.947.2911
Secondary Number ~ 701.650.9937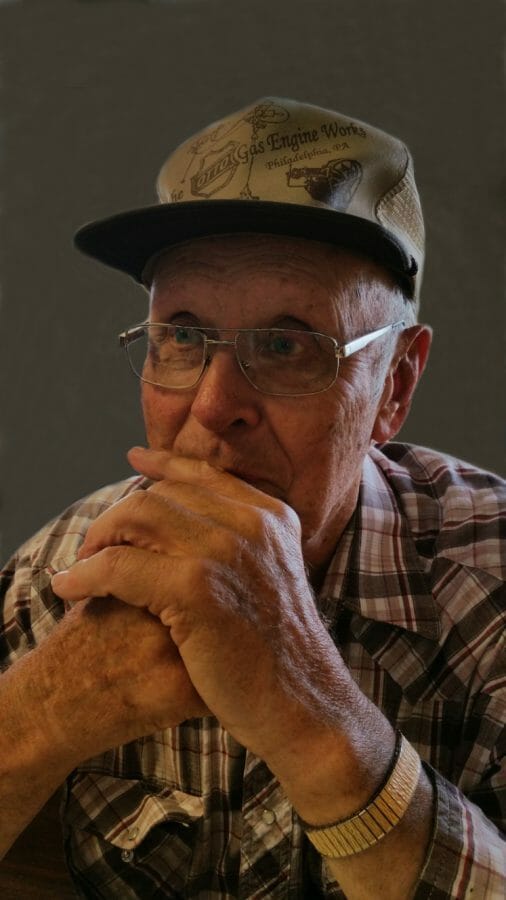 John Broten, age 85, of Bremen, ND, died Tuesday, August 17, 2021, at Ave Maria Village, Jamestown, ND.
John Tilford Broten was born on February 24, 1936 to John & Mabel (Tweten) Broten in Maddock, ND.  He was baptized at the South Viking Church.  In 1942 his parents moved to a farm they purchased in Valhalla Township, where he started grade school at Valhalla #3.  After graduating 8th grade in 1950, he attended the BCATS High School in Maddock for 2 years.  He was confirmed in 1951 at the Eden Lutheran Church and was a member there till the church burned down in 2003.  He then joined Grandfield Lutheran Church. 
In October 1959 he enlisted in the US Army for 3 years.  After basic training at Fort Ord, CA, he spent over 30 months as a mechanic at 575 Med, Amb, Sep in Ulm and Karlshrue, Germany.  After being honorably discharged in 1962, Tilford went home and took over the farm and farmed until he retired in 2000.  He also operated a repair business on the farm during the winter months for 30 years. 
Tilford collected a lot of cars and tractors over the years, along with several other hobbies.  In his retirement, he enjoyed restoring tractors and cars, going to car shows and threshing shows with the motorhome.  Tilford was a member of the stream threshers in New Rockford and a member of the VFW in Sheyenne.  He served on several church boards, Eden cemetery board and served 40 years as a supervisor on the Valhalla Township board.
He is survived by his family and close friends.  Tilford is preceded in death by his parents and grandparents. 
Tilford's Visitation will be Monday, August 23, 2021 at 1:00PM-2:00PM followed by a Funeral Service at 2:00PM all at Grandfield Lutheran Church, rural Sheyenne, ND.
His Burial will be at the Eden Lutheran Cemetery, rural Sheyenne, ND.
Condolences are reviewed by staff.