Evans Funeral Home
"Compassionate Funeral Service"
Carrington and New Rockford, North Dakota
701.652.3003 or 701.947.2911
Secondary Number ~ 701.650.9937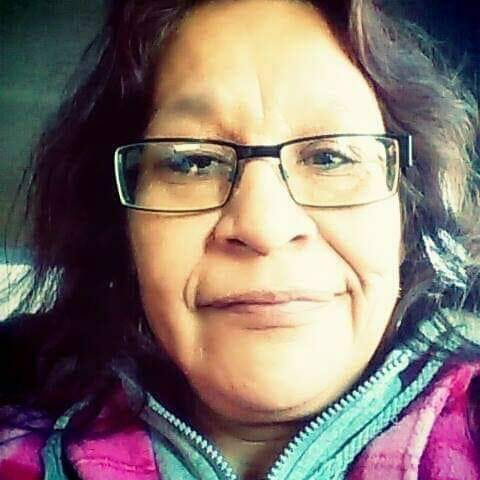 Rebecca Brown, 62, Fargo, ND, passed away on Saturday, December 10, 2022 at her home.
Rebecca Jane Brown was born January 12, 1960, in Devils Lake, ND, to Patrick and Viola (Mallard) Brown.  Becky attended school at Little Flower School, Ft. Totten, and Warwick Public School.  Becky met Terrance Stevens Sr. and lived in White Earth, Minnesota.  They had 8 children.
She is survived by her sons, Terry Jr., Dominic, Nicholas and Anthony; her daughters, Melissa, Candice and Angel; 6 grandchildren; her sister, Corrine Brown; and nieces, Amy (Tony) Guy, Holly Brown, Courtney Brown, Constance Brown and Melody Brown.
Rebecca is preceded in death by her parents, Patrick and Viola (Mallard) Brown; daughter, Desiree Brown; brother, Robert Brown Sr.; paternal grandparents and maternal grandparents, several aunts, uncles and nephews.
Pallbearers:  Jayryl Guy ~ Kylen Guy ~ Xavier Brown ~ Eldwin Guy ~ Terry Stevens Jr. ~ Duane Jackson Jr.
Honorary Bearers: Sharon Brien & family, Freeman White Shield & family, Elaine & Duane Guy & family, Carol Littleghost & family, Louie & Jeannie Chaske, Inez Chaske, Aurella Chaske, Vanessa Cavanaugh & family, Mary Cavanaugh & family, Ella Lafrombois, Duane Jackson Sr., Darcie & Cory Delorme & family, Karen Jackson & family, Lonna & Richard Street, Russell Brown, Dianne Jackson, Lydell Bigtrack, Bernadette & Craig Brown, Keith Longie & family, Jada Longie & family, Gerald Longie & Connie Jetty, Yvonne Thompson, Jason & Collette Thompson, Delphine Cavanaugh, Carmen Littlewind, Yvonne Dubois and all of Becky's friends from Grand Forks and Fargo.
Rebecca's Visitation will be Sunday, December 18, from 5pm-10pm and a Prayer Service at 7:00PM all at St. Michael's Catholic Church, St. Michael, ND.
Friends wishing to join the procession from New Rockford to St. Michael may gather on the St. Jerome's road, Fort Totten, prior to 4:15PM.
A Funeral Service will be held Monday, December 19, 2022, at 10:00AM at St. Michael's Catholic Church, St. Michael, ND.
Her Burial will be at the St. Michael Catholic Cemetery in the spring.
Condolences are reviewed by staff.