Evans Funeral Home
"Compassionate Funeral Service"
Carrington and New Rockford, North Dakota
701.652.3003 or 701.947.2911
Secondary Number ~ 701.650.9937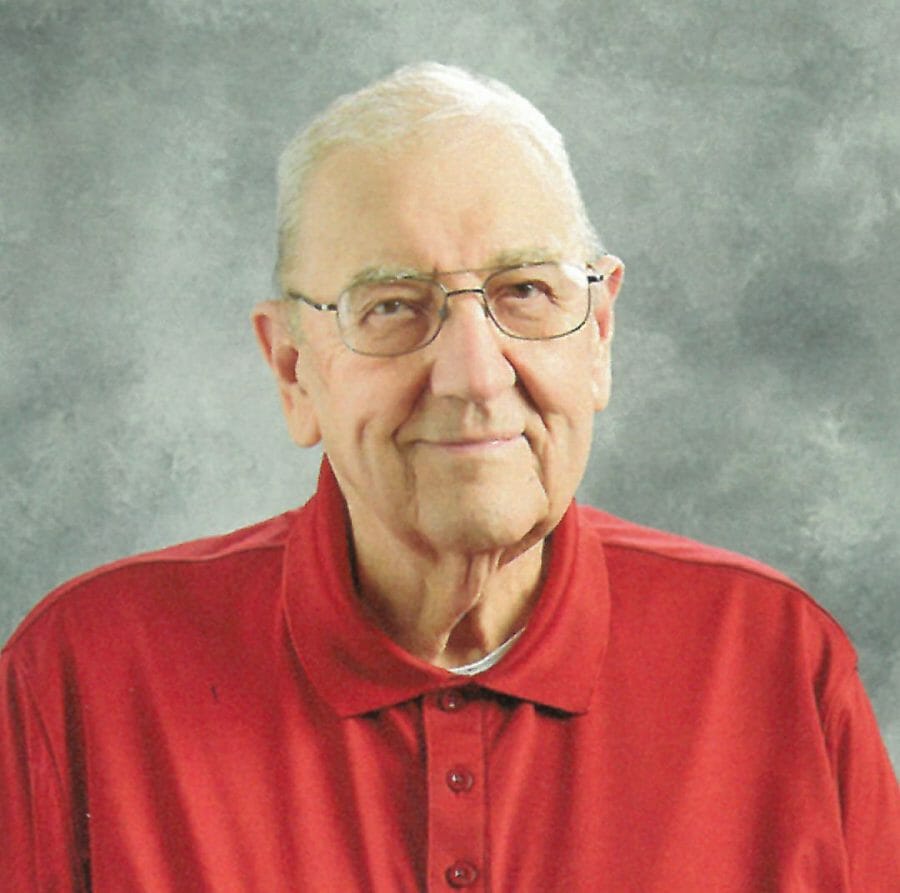 Ronald Bucholz, age 90, of Carrington, ND, passed away on Thursday, October 15, 2020, at Sanford Health in Fargo, ND.
Ronald Charles Bucholz was born on September 24, 1930, at home in Grygla, MN, to Fred and Minnie (Franzman) Bucholz. He attended grade school in Grygla and graduated from Goodridge High School in 1948. After high school, Ronald worked construction at the Garrison Dam, Reserve Mining at Silver Bay, MN, and at the Fallon Dam in Texas. He was then drafted into the Marines in 1952, under the 3rd Division Marines, and served in the Korean Theater from 1952-1954. He was honorably discharged in 1954. Upon his discharge, he went to work for Standard Oil in Moorhead, MN.
Ronald married the love of his life, Marilyn Mae Engelstad, on December 27, 1956, in Gatzke, MN. In 1958, they moved to Grace City, ND, to run the Standard Oil Bulk Plant. Later, he bought out Standard Oil, which became Bucholz Oil until his retirement in 1996. After his retirement, he moved from Grace City into Carrington.
Ronald was an active member at Grace City Lutheran Church in Grace City and then at Trinity Lutheran Church in Carrington, and he sponsored the Bucholz Oil Bowling team. He enjoyed fishing and following high school activities. He joined the Carrington Senior Center and enjoyed playing pinochle, cards, and pool. He was also a life member of the VFW and American Legion.
He was a huge Twins Baseball fan. A highlight for him was a game that he attended with three generations of family and being circled by Bert. Ronald also received a 90th Birthday Wish from the Twins team.
Ronald will be greatly missed by his four children, Lori (Darwin) Solberg, Carrington, Charles (Maureen) Bucholz, Fargo, ND, Bob (Jody) Bucholz, West Fargo, ND, and Jodi (Kevin) Gader, Bismarck, ND; 10 grandchildren and 2 great-grandchildren; and sister-in-law Jeanette Bucholz, Grand Forks, ND.
He was preceded in death by his parents; his wife Marilyn; three sisters, Lorraine (Harold) Finey, Faye (Harvey) Ness, Jean (Morris) Stenberg; and a brother, Harley Bucholz.
A Visitation will be Monday, October 26, 2020, 9:00AM – 5:00PM at Evans Funeral Home, Carrington.
Private Funeral Service will be held Tuesday, October 27, 2020 at Trinity Lutheran Church, Carrington.
Burial will be at the Carrington Cemetery, Carrington.
Condolences are reviewed by staff.