Evans Funeral Home
"Compassionate Funeral Service"
Carrington and New Rockford, North Dakota
701.652.3003 or 701.947.2911
Secondary Number ~ 701.650.9937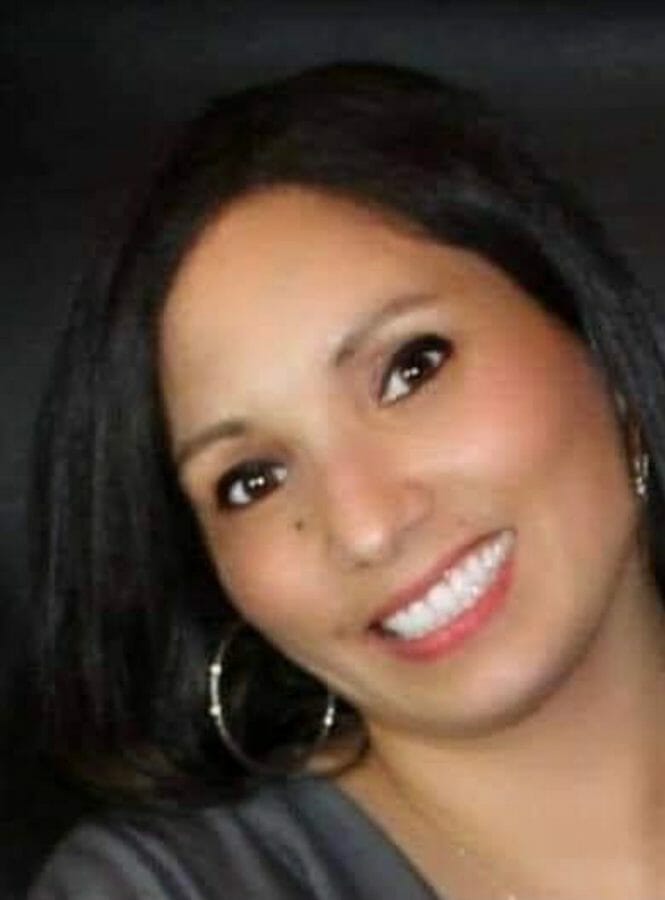 Our sweet Lakeisha "Kiki" was lovingly welcomed into Heaven's gates at the age of 39 early Wednesday morning, March 31, 2021 by our Lord Jesus, her loving family was at her side as she started her heavenly journey.
Lakeisha is survived by her husband Frank Charboneau, St. Michael; Sons; Jevon Archer, San Diego, CA, Jaren Archer, St. Michael, ND Daughter's; Jalen Archer and Faya Mary both St. Michael, ND Parents; Al & Cheryl, St. Michael, ND Brothers; Shane (Mindy) Cavanaugh, Devils Lake, ND and Jamie Laducer, Belcourt, ND Sisters; Heidi Jo Cavanaugh St. Michael, ND; mother-in-law Jeannie Charboneau, sister-in-law Connie Charboneau, all of her aunts and uncles; and her newly adopted sister, Kiki's best friend Mena DelaPaz, Devils Lake, ND Nieces; Sophie Cavanaugh, Devils Lake, ND Brinyana Smith and Kirene Parisien both of St. Michael, ND Nephews; Shane Cavanaugh, Jr., Bismarck, ND Peter (Michelle) Charboneau, Ft. Totten, ND and Joseph Charboneau, San Diego, CA . God Children; Sophie Cavanaugh, Kirene Parisien and Willow Grunder
Lakeisha was born in Devils Lake, ND on May 11, 1981 to Al and Cheryl. She was baptized in Fargo, ND and her God parents are David and Judy LaRocque. Kiki was raised on the Spirit Lake Nation and attended school in Warwick, ND and graduated with honors in Liberal Arts. Lakeisha had many adventures and lived life to the fullest. She married Jason Archer in Grand Forks, ND and they became the proud parents to Jevon, Jason served in the US Air Force which brought them to relocate to Langley AFB in Virginia. They gave life to two more beautiful children, Jalen and Jaren. Jason later died in a motorcycle accident and Lakeisha and their children moved back to North Dakota. Lakeisha and her children lived life and along came Frank, the love of her life and they married on August 27, 2011 at St, Michael Catholic Church. Together they had a beautiful daughter named Faya Mary. Lakeisha and Frank made their home on the Spirit Lake Nation and were currently preparing to move into their dream home.  She had such an unwavering passion for our Lord and everything about him excited her, she was always looking for an adventure and she did fulfill one of her dreams when she became the proud owner of "Master's Tool" a business that brought many religious items available to the Lake Region. After that adventure she and Frank started a real estate and investing business call Trinity Investment Properties Inc. and lastly Charboneau Construction. She and her family attended services at River Life Bethel Evangelical Church Dakota Baptist and her home church St. Michael Catholic Church where she received all her sacraments.
She enjoyed spending her free time shopping, interior designing, flipping homes, and helping her husband with their business "Charboneau Construction", watching Hallmark movies, playing jokes on her friend's relatives. Most importantly, she loved and treasured family time as she would say with her amazing husband and wonderful babies.
Kiki had a bright, uplifting and energetic personality and was known for her ability to sense when people needed her help. She touched many lives with her generosity and passion for life. She lived life to the fullest, and those who knew her will have ever lasting memories. We will never forget and deeply miss her soft heart and beautiful smile.
Honorary pallbearers will be all Lakeisha's friends and family that had an abundance of love for her especially her best friend Mena DelaPaz, Bree Hinojos, Heather Kruzienski, Rena Lohnes, Heather Sandvick and Melissa Desjarlais
Proceeded in death by her late husband; Jason Archer, Grandparents; Michael (Brownie) & Irene Cavanaugh and Alfred (Freddy) & Anna Mae Laducer Cousins; Carletta Walking Eagle, Victorio Camp, Jr., Dalynn (Spanky) Lawrence and Kynlee Delorme Aunts; Allison Murphy and Linda Laducer.
We thank you for the kindness you have shown during this difficult time.
COVID-19 measures will be followed.
All Drum groups are welcome to join the family.
Friends wishing to join the procession to St. Michael may gather at the City Plaza in Devils Lake, ND, prior to 4:30PM.
Visitation will be Thursday, April 8, 2021, at 5:00PM followed by a Prayer Service at 7:00PM all at St. Michael Catholic Church, St. Michael, ND.
Mass of Christian Burial will be held Friday, April 9, 2021 at 11:00AM at St. Michael Catholic Church, St. Michael, ND.
Burial will be at the Cavanaugh Family Cemetery, St. Michael, ND.
Condolences are reviewed by staff.