Evans Funeral Home
"Compassionate Funeral Service"
Carrington and New Rockford, North Dakota
701.652.3003 or 701.947.2911
Secondary Number ~ 701.650.9937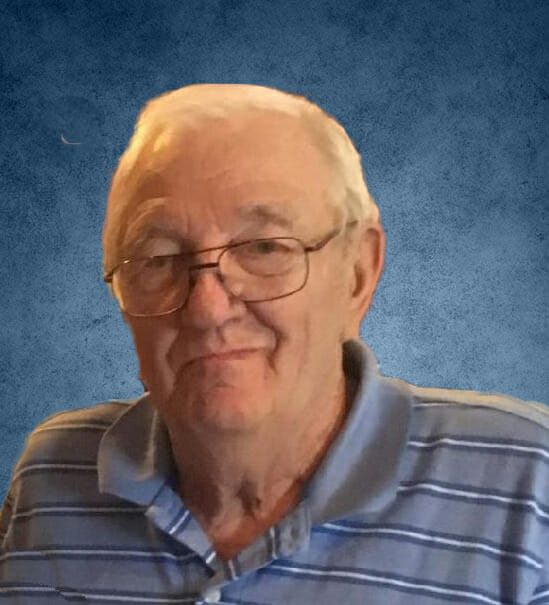 Derald Connell, Kensal, ND, 86, died November 12, 2020, in Jamestown, ND from complications of COVID 19. Derald was born in Jamestown, August 23, 1934 to Raymond and Sylvia (Frownfelter) Connell. He grew up on the family farm west of Kensal, attending rural elementary school and Kensal High School, graduating in 1952. He played amateur baseball for Bordulac, ND and West Fargo, ND.  In 1953 he married Phillis Edinger of Carrington, ND. They had four children, Mike, Terri, Tim and Patricia. They divorced in 1969. Derald married Karen (Gast) Rutherford in 1972. They had two children, Doug and Duane.
Other than two years in West Fargo, Derald lived his entire life in Kensal, working as a mechanic and also part-time maintaining Kensal public utilities. It was commonplace for him to get called out of bed in the middle of the night to help someone who had run out of gas, whose car wouldn't start or who was stuck in the snow. Over the years he was called on to repair everything from sewing machines to Soo Line locomotives. He was a master of the art of "rigging" a machine to get it working, often without regard to aesthetics.
Derald served on the Kensal City Council, Kensal Reunion Board, Kensal Café Board as well as the Kensal Fire Chief. In the 1970s he worked to bring stock car racing to Kensal and was president of the Kensal Racing Association.
Derald enjoyed cars provided they were Buicks and stock car racing, deer hunting, auctions, Minnesota Twins baseball, Minnesota Vikings football and reading the green section of the Fargo Forum. He believed nearly every Kensal basketball and Minnesota Vikings football lose was the result of poor officiating and had a general distrust of politicians and doctors.
He is survived by his wife of 48 years, Karen, six children, Mike (Joni) Connell, Fargo,  ND, Terri Busch, Fargo, ND, Tim Connell, Cheyenne, WY, Patricia Connell (Will Gilchrest), Dilworth, MN, Doug Connell, Kensal, and Duane Connell, Grand Forks, ND. Three step sons, Keith (Connie) Rutherford, Erhard, MN, Kevin Rutherford, Jamestown and Danny (Lynn) Rutherford, Jamestown. 13 grandchildren, 8 step grandchildren and 15 great-grandchildren.
He was preceded in death by his parents, infant daughter, brother Leroy, step-son Kenneth Rutherford and an infant great-grand daughter.
Visitation will be Saturday, April 24, 2021 from 12:00PM-1:00PM followed by a Funeral Service at 1:00PM all at St. Paul's Lutheran Church, Kensal, ND.
Burial will be at the Kensal Cemetery, Kensal, ND.
Condolences are reviewed by staff.