Evans Funeral Home
"Compassionate Funeral Service"
Carrington and New Rockford, North Dakota
701.652.3003 or 701.947.2911
Secondary Number ~ 701.650.9937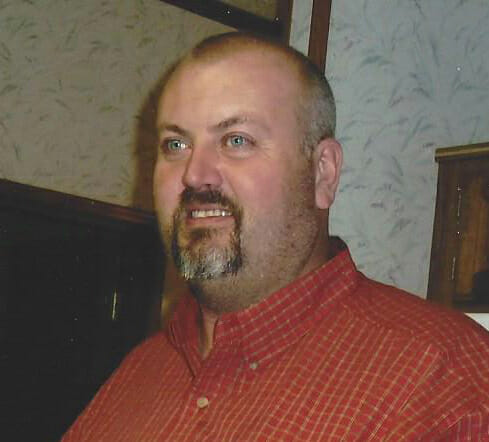 Kurt Edward Anderson, son of Darrell and Elizabeth (Hoppe) Anderson, was born March 7, 1969 at New Rockford, ND.  He grew up on a farm in Grandfield Township, rural Sheyenne.
He graduated from Sheyenne High School in 1987.  He attended Lake Region College in Devils Lake, ND, where he took up diesel mechanics.  He worked for a couple of farmers and then proceeded to take over the family farm.
Kurt loved people and never forgot anyone he met.  He had a gift to gab.
Kurt was a member of Eden Lutheran Church until it burned, on the Grandfield Township Board, Eagles Member, and Eddy County Rod and Gun Club.  He enjoyed his nieces and nephew.  He enjoyed visiting and teasing them.  He was an avid collector of toy tractors, and had a large collection.  He spent many hours buying and selling scrap iron.
Kurt is survived by his parents; brothers, Korey of New Rockford, ND, Kent (Carla) of Bismarck, ND; nieces, Kalli, Kierra, Jenna, Alexa, Emma and nephew, Keegan.
He was preceded in death by his grandparents, Marvin & Emma Anderson and Paul & Margaret Hoppe.
Visitation:  One hour prior to services at the church.
Funeral Service:  10:30 AM, Monday, October 22, 2018 at First Lutheran Church, New Rockford, ND.
Burial:  Eden Lutheran Cemetery, rural Sheyenne, ND.
Condolences are reviewed by staff.