Evans Funeral Home
"Compassionate Funeral Service"
Carrington and New Rockford, North Dakota
701.652.3003 or 701.947.2911
Secondary Number ~ 701.650.9937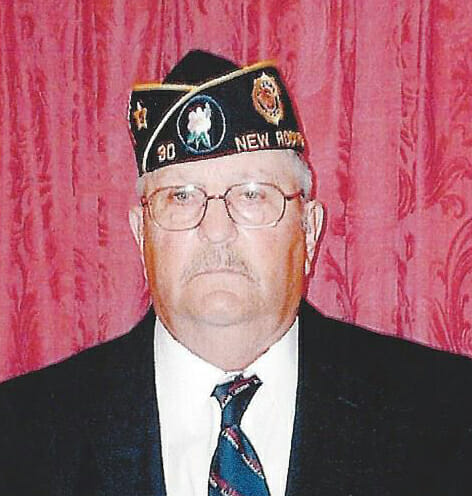 Theodore "Ted" Dauenhauer, age 75, of New Rockford passed away Sunday, December 16, 2018, at the Lutheran Home of the Good Shepherd, New Rockford.
Theodore Dauenhauer was born June 4, 1943, near Mott, North Dakota, the son of Jacob and Emelia (Olheiser) Dauenhauer.  In 1961 he entered the United States Army.  After his discharge, he worked on a grain bin construction crew for a couple of years.  He served as a policeman in Lemmon, South Dakota for three years.  On June 27, 1964, he was united in marriage to Beverly Ericsson at St. Mary's Catholic Church in Lemmon.  The family moved to Kenyon, Minnesota in 1968 and worked as a policeman for two years, as well as in Pine Island, Minnesota for three years.  He then became a deputy for the Sheriff's Department in September of 1982.  Ted later retired due to an injury.  They moved to New Rockford in 1986, where he worked as a clerk at the Stop and Shop until 1993.
Ted was a member of St. John's Catholic Church, American Legion Post No. 30, New Rockford, and the VFW, Sheyenne.  He loved to go camping, hunting, and fishing.  He enjoyed doing woodworking and crafts in his spare time.  His greatest joy was spending time with his grandchildren and great-grandchildren.
He is survived by his wife, Beverly, New Rockford; three sons, Todd (Rhonda) Dauenhauer, New Rockford, Troy Dauenhauer, Jamestown, and Tim (Bonnie) Dauenhauer, Jamestown; grandchildren, Megan, Morgan, and Madison Dauenhauer, Nacogooches, Texas, Jacob (Amanda) Dauenhauer and children, Logan & TJ, New Rockford, Jordan (Shelby) Dauenhauer and children, Brielle & Emree, New Rockford, Jesse Dauenhauer, New Rockford, Taylor (Megan) Arthaud, and children Paisley & Nora, Bismarck, Tanner Arthaud, Bismarck, Breanna Read and children, Ciara, Alice, Leland, Addy, Emily. Jamestown, and Kylie Dauenhauer, Jamestown, ½ brother, Tom Frenzel, Stockton, CA, and ½ sister Rosella "Sally" (Lenard) Haberstroh, Rapid City, SD.
He was preceded in death by his parents, and many brothers and sisters.
Visitation will begin Thursday, December 20, 2018 from 9:00AM-5:00PM at Evans Funeral Home and 6:00PM-7:00PM at St. John's Catholic Church, New Rockford, ND with a Rosary at 6:45PM and Prayer Service at 7:00PM.
Funeral Service will be Friday, December 21, 2018 at 10:30AM at St. John's Catholic Church, New Rockford, ND.
Burial will be held at St. John's Catholic Cemetery, New Rockford, ND.  
Condolences are reviewed by staff.