Evans Funeral Home
"Compassionate Funeral Service"
Carrington and New Rockford, North Dakota
701.652.3003 or 701.947.2911
Secondary Number ~ 701.650.9937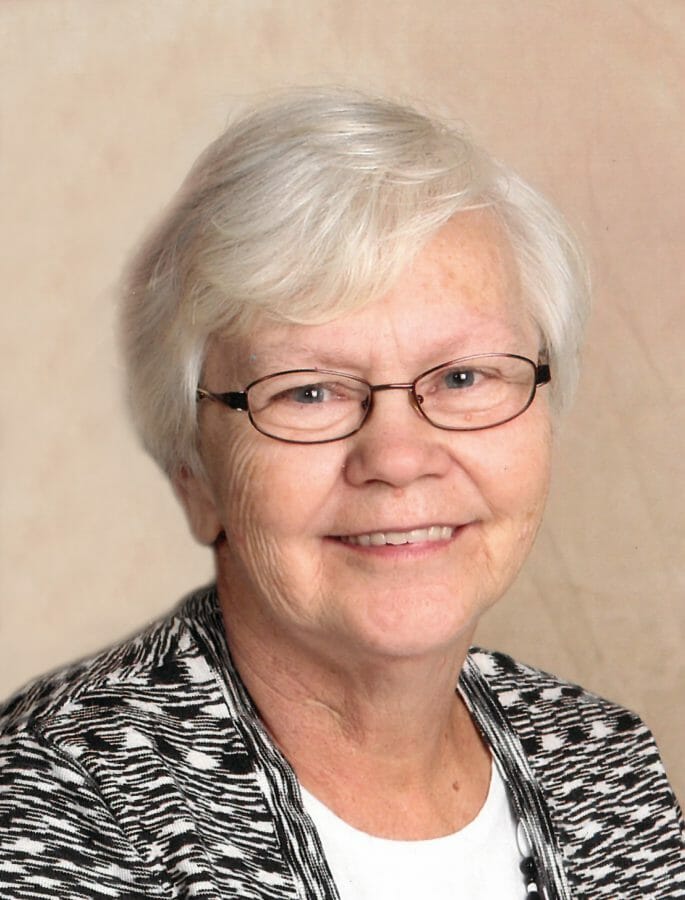 Linda Lee Deede, 74, of Carrington, ND, passed away on Friday, October 22, 2021 at CHI St. Alexius Health, Carrington, ND. 
Linda was born on August 17, 1947 in Stutsman County, the daughter of Vernon (Bud) and Marjorie (Kramp) Whitney.  She grew up in the Ypsilanti area where she attended grade school and graduated from Jamestown High School in 1965.  She worked at Woodworth's White Drug and Montgomery Wards.  She married LeRoy Deede on December 15, 1967.  They moved to Nebraska for 3 years.  Then returned home to Woodworth in 1971 to open Roy's Body Shop.  In 1979 they moved to Mandan where the body shop was opened, she was employed as the bookkeeper.  She also was the bookkeeper at their current Roy's Body Shop in Carrington. 
Linda is survived by her husband and two sons Danny (Sherry), Lincoln, ND, and David, Carrington, ND, one brother Robert (Frieda) Whitney, Ypsilanti, ND, one sister Charlene (Duane) Kamphuss, Mandan, ND, sister-in-law Darlene Whitney and two grandchildren Shasta and Shawn Deede, Lincoln, ND.
She is preceded in death by her parents, sister Marlene Kuntz, two brothers Lyle Whitney and Dean Whitney and brother-in-law Marvin Kuntz.
A family service will be held at a later date.
Condolences are reviewed by staff.