Evans Funeral Home
"Compassionate Funeral Service"
Carrington and New Rockford, North Dakota
701.652.3003 or 701.947.2911
Secondary Number ~ 701.650.9937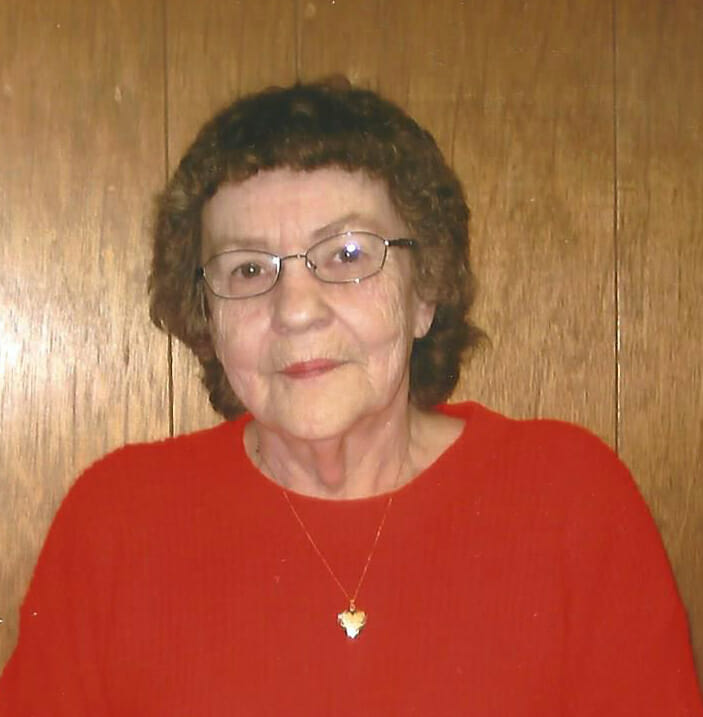 Janice M. Dockter, age 77, of New Rockford passed away Friday, November 9, 2018 at CHI St. Alexius Medical, Carrington surrounded by her loving family.
Janice Marie Baerwald was born April 29, 1941 at Cando, North Dakota, the daughter of Wally and Catherine (Porter) Baerwald.  She grew up in the Egeland and Cando areas and attended school in Cando.  She moved to New Rockford in 1958 and on February 23, 1959 was united in marriage to the love of her life, Vernon Dockter.  She worked for several years at the Lutheran Home of the Good Shepherd and did the Eddy County News on KDAK Radio for 25 years.  She also babysat for many children in the New Rockford area over the years.
Janice loved to go to the casino, doing word search puzzles, watching the Guiding Light (until it went off the air), talking on the phone to family and friends, and her daily ritual of reading the newspaper and drinking coffee at her table. 
Janice is survived by her eleven children, Ricky of Fargo, Rob (Dana) of Omaha, NE, Ronnie (Peggy) Randy,  Rodney (Kim), Roger (Tara) all of New Rockford, Cathy (Greg) Gronland of Alexandria, MN, Barb (Scott) Clapper, of Fargo, Julie (Vern) Schafer, Rhonda (Todd) Dauenhauer, and Mindy (Scott) Skjerva, all of New Rockford, sisters, Melody Pederson of Ravena, OH, Kim Zeller of Hershey, PA, Sandy, Kinninson of MO and brother, Mark Baerwald of Devils Lake, 26 grandchildren, 23 great-grandchildren, one great-grandchild, beloved pet, Sophie and many brothers-in-law, sisters-in-law, nieces and nephews.
She was preceded in death by her parents, step-mother, Elgie, husband Vernon on August 2, 2006, granddaughters, Alisha Sattler and Tara Kellar, special aunt who raised Janice, Alice Porter and sisters, Cheryl, Diane, and Pat, and many brothers-in-law and sisters-law.
Visitation:  1-5PM Thursday, November 15, 2018, at Evans Funeral Home, New Rockford, with a Rosary Service at 6:45PM, and a prayer service at 7PM, all in St. John's Catholic Church, New Rockford, ND
Funeral Service:  Friday, November 16, 2018, at 10:30AM, in St. John's Catholic Church, New Rockford, ND.
Burial:  Prairie Home Cemetery, New Rockford, ND
Condolences are reviewed by staff.