Evans Funeral Home
"Compassionate Funeral Service"
Carrington and New Rockford, North Dakota
701.652.3003 or 701.947.2911
Secondary Number ~ 701.650.9937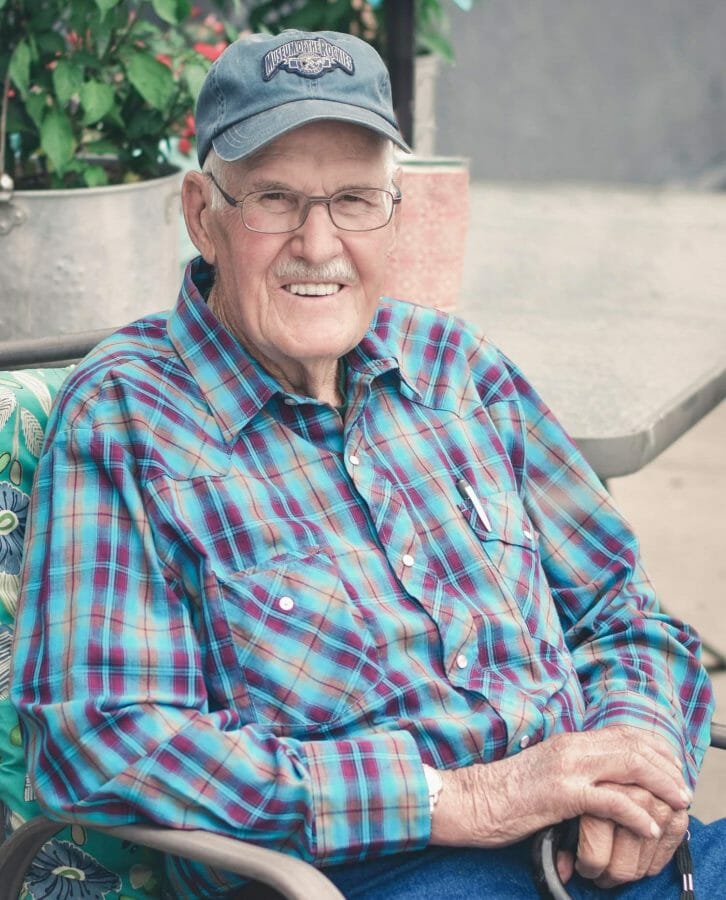 Elroy M. Ellingson, age 89, of Glenfield, ND, died on Wednesday, January 26, 2022, at CHI St. Alexius Hospital, Carrington, ND.
Elroy Melvin Ellingson was born on August 13, 1932, in Carrington, ND, to Fanuel and Marie (Stangeland) Ellingson. He was raised on a farm south of Grace City along the James River, the youngest of five children. He attended elementary school in Haven Township and high school at Juanita, ND, and at Glenfield, ND. On March 24, 1956, he married Marlys Sandvol. She died in November of 2003. On July 1, 2004, he married JoAnn Spickler.
Elroy was inducted into the United States Army on August 4, 1954, at Fort Leonardwood, MO, and served in the Okinawa Islands during the Korean Conflict. He was honorably discharged as a PFC on October 19, 1955, due to a family emergency.
Elroy is survived by his wife JoAnn, two children, Craig (Alice) Ellingson, Glenfield, ND, and Joan (Kevin) Sedivec, Cummings, ND. Also surviving is his sister, Lillian Pedersen, Carrington, ND; five grandchildren: Cole (Sheri) Ellingson, Grace City, ND, Gerri Ann Munkeby, Hatton, ND, Kyra (Tyler) Uhlenkamp, Fargo, ND, Shelby and Dawson Sedivec, Cummings, ND; and six great-grandchildren: Chase and Cayler Ellingson, Taryn, Trayson, and Tessa Munkeby, and Jensen Uhlenkamp.
Some of Elroy's community activities included serving on both the Grace City Lutheran Church board and the Grace City School board. He was a Haven Township supervisor for many years and also served as chairman for several years. He also belonged to the Buffalo City R/C Squadron in Jamestown and hosted an annual airplane fun-fly at his farm each summer.
Elroy was a dairy farmer for many years, then a cattleman, and finally a sheep producer, raising polypay sheep for nearly 50 years. He was a member of the ND Lamb & Wool Association and the Dakota Sheep Growers. In his spare time, he enjoyed building and flying radio-controlled airplanes, wood carving, and taxidermy. He had over 50 mounts displayed in his house including a coyote, a bobcat, and an elk, along with many birds, deer, and fish. He also enjoyed gardening, traveling, reading, listening to country music, playing guitar, hunting, fishing, and doing jigsaw puzzles.
Elroy was preceded in death by his parents, brothers Clifford and Franklin, sister Marvel Lindstrom, first wife Marlys, and daughter Malina Larson.
Elroy's Visitation will be Tuesday, from 1:00PM-4:30PM at Evans Funeral Home, Carrington.
His Funeral Service will be held Wednesday, February 2, 2022, at 11:00AM at Prairie Faith Church, Glenfield, ND.
His Burial will be at the Grace City Cemetery.
Condolences are reviewed by staff.