Evans Funeral Home
"Compassionate Funeral Service"
Carrington and New Rockford, North Dakota
701.652.3003 or 701.947.2911
Secondary Number ~ 701.650.9937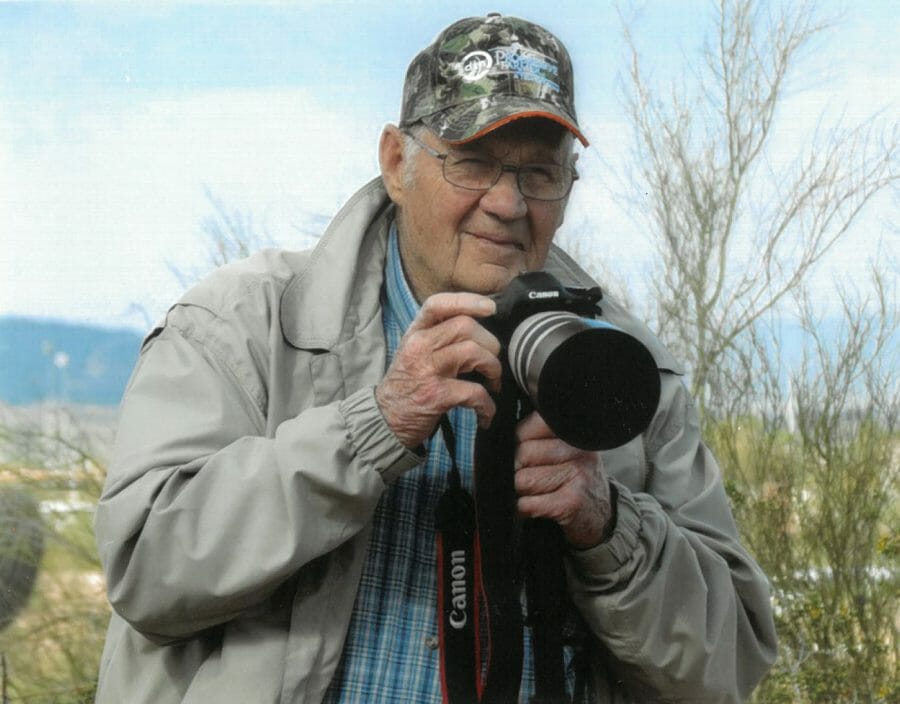 Frank Ellingson, age 90, passed away Sunday, November 1, 2020, at St. Aloisius Medical Center, in Harvey, ND.
Franklin Maynard Ellingson was born March 3, 1930, to Fanuel and Marie (Stangeland) Ellingson. Frank attended country school until the 8th grade, at which point he started farming. At the young age of 16, Frank raised his first crop.
On April 10, 1954, Frank married Jean Kriewald, in Carrington, ND. Together, they were blessed with two daughters; Cheryl and Brenda.
Frank had a deep love for farming and enjoyed each passing season and each step of the farming process. He also enjoyed photography and could often be found in nature trying to capture the perfect picture of a beautiful bird. Frank enjoyed computers and was always eager to learn about new technology. He also enjoyed flying radio-controlled airplanes and golfing. Frank and Jean loved to travel and did most of their travels by car, but also had the opportunity to visit a few overseas countries.
Frank enjoyed spending time with his five grandchildren and twelve great-grandchildren, and having them ride along in his farm machinery.
Frank is survived by his wife of 66 years Jean; daughters, Cheryl (Pastor Russ) Christiansen, Glenfield, ND, and Brenda (Doug) Zink, Carrington, ND; grandchildren, Jeremy (Jessica) Zink, Sibley, IA, Jared (Casey) Zink, Carrington, ND, Whitney (Phillip) Hoff, Bowdon, ND, Brett (Carissa) Christiansen, Fargo, ND,  and Laura (Daniel) Lemke, Inver Grove Heights, MN and twelve great-grandchildren; siblings Lillian Pedersen and Elroy Ellingson, and many nieces, nephews, and cousins.
Frank was preceded in death by his parents; sister Marvel Lindstrom; and brother Clifford Ellingson.
In lieu of flowers, the family prefers memorials to the Salvation Army, Samaritan's Purse or a charity of your choice.
His Visitation will be Thursday, November 5, 2020, 9:00AM – 5:00PM at Evans Funeral Home, Carrington.
A Private Family Service will be held on Friday at Evans Funeral Home, Carrington.
His Burial will be at the Carrington Cemetery.
Condolences are reviewed by staff.