Evans Funeral Home
"Compassionate Funeral Service"
Carrington and New Rockford, North Dakota
701.652.3003 or 701.947.2911
Secondary Number ~ 701.650.9937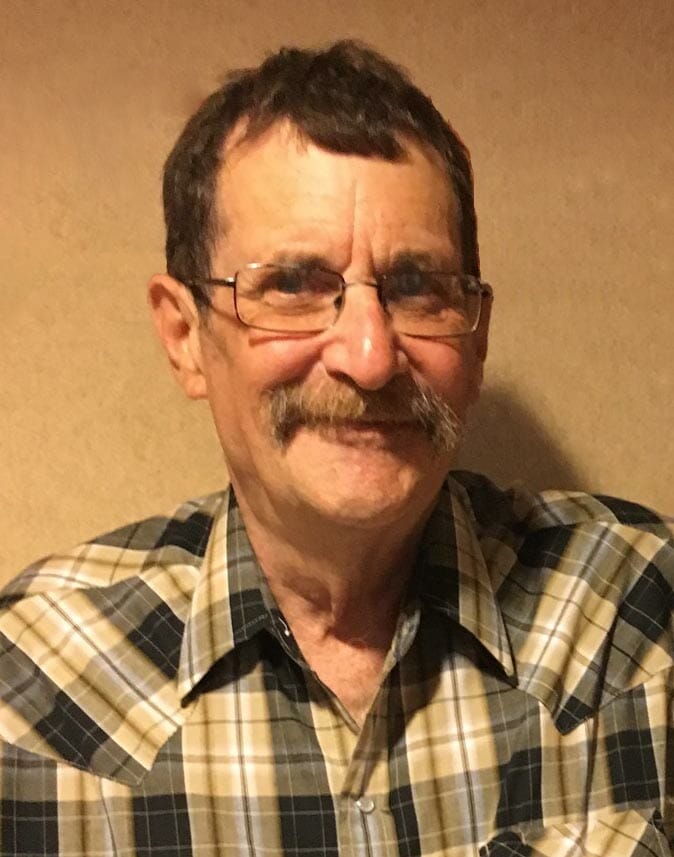 John Arnold Engels, age 66, of New Rockford, ND, passed away peacefully while on hospice care in his son's home in Moorhead, MN on Monday, July 4, 2022.
John was born on January 19, 1956 in New Rockford, ND, to Gerard and Beatrice (O'Connor) Engels. He attended New Rockford High School, graduated in 1974, then enlisted in the U.S. Air Force for a short time. John worked various jobs in his younger years then settled into his career as a factory worker/supervisor at Marvin Windows in Warroad, MN. After retiring he decided to move home to New Rockford, where he enjoyed helping out on the farm and working on machinery and automobiles for friends and family.
John will be remembered for his love of the farm, horses, Beaty's special K bars, and his grandkids. His faith in Jesus grew immensely in the last season of his life and his family looks forward to reuniting with him in Heaven one day.
John is survived by his daughters, Jennifer (Mike) Engels, Alaina (Mike) Yri, Ashley (Alex) Burkeland; son, Nathan (Paige) Engels; grandchildren, Hunter, Hailey (Josh), Mackenzie, Ryleigh, Kodie, Alivia, Luke, Bryce, Makell, Tarren, and Nolan; great-granddaughter, Braelyn Ziebart; his siblings, Janice Risovi, Jim (Mary) Engels, Mary Jo Harter, Joe (Merritt) Engels, Jake (Lisa) Engels, Jeff (Becky) Engels, Karen (JR.) Peterson, Jodi Engels; and numerous nieces and nephews.
John is preceded in death by his parents, Jerry and Beaty; his sister Susan Bina; and brother-in-laws Lester Risovi and Ron Harter.
A Celebration of John's Life / Burial will be held Thursday, July 14, 2022 at 1 pm at St. John's Catholic Cemetery in New Rockford and will continue with an Ice Cream Social at the New Rockford Golf Course & Event Center, New Rockford.
Condolences are reviewed by staff.