Evans Funeral Home
"Compassionate Funeral Service"
Carrington and New Rockford, North Dakota
701.652.3003 or 701.947.2911
Secondary Number ~ 701.650.9937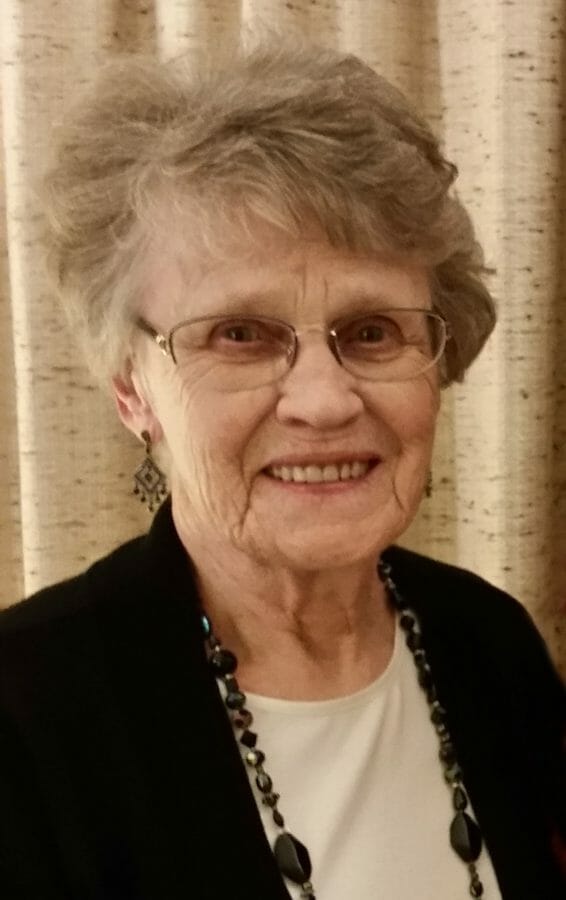 Ruth Marie Engelstad was born to Tharald and Serena (Hanson) Wasley November 2, 1925, in Thief River Falls, Minnesota. She married Kenneth Engelstad November 11, 1946 in Thief River Falls. They moved to Carrington in 1954.
Ruth was a member of Trinity Lutheran Church and the Trinity Lutheran Church Women. She taught Sunday School and sang in the choir. Ruth also served as a communion assistant with the TLC pastors at Golden Acres until her health prevented it. She also was a part of the Carrington Band Mothers. In her later years, she became a member of the Carrington Health Center Auxillary and worked as a part-time volunteer at the local food shelf.
Ruth worked for the J.C. Penney Company in both Grand Forks and Carrington, North Dakota. Ruth enjoyed traveling to Australia to see her son and his family, both before and after Ken's passing. Another of her joys before Ken's death was the time spent at Lake Juanita with friends. She spent many hours in the boat, fishing or being the watcher as guests learned to water-ski.
After retirement, she also spent as much time as she could with her sisters and her daughter and her family. Another post-retirement interest was her daily walk with a group of friends until her health would not permit it.
Ruth is survived by two children – Gerald (Rhonda) Engelstad (Drouin, Victoria, Australia) and Maureen (Ward Monroe) Engelstad (Brooklyn Center, Minnesota); three grandchildren – Anthony (Angel Duan) Engelstad, Lee (Sean Selleck) Engelstad, and Duncan Monroe; one great-grandchild Finnegan Selleck; and her nieces and nephews.
She is preceded in death by her husband Kenneth; one son Milo; her parents; four brothers – Elmer, Sigurd, Harold, and Leon; and four sisters – Esther Qualey, Agnes Hayden, Doris Finstad, and Margaret Copp.
Dearly beloved by her family. Her smiles and her hugs will be sorely missed, but the memory of her love will remain.
Memorials preferred to the American Lung Association.
Her Visitation will be Tuesday, November 1, 2022 from 1:00PM-7:00PM followed by a Prayer Service at 7:00PM all at Evans Funeral Home, Carrington.
Her Funeral Service will be held Wednesday, November 2, 2022, at 10:30AM at Trinity Lutheran Church, Carrington, ND.
Her Burial will be at the Carrington Cemetery.
Condolences are reviewed by staff.