Evans Funeral Home
"Compassionate Funeral Service"
Carrington and New Rockford, North Dakota
701.652.3003 or 701.947.2911
Secondary Number ~ 701.650.9937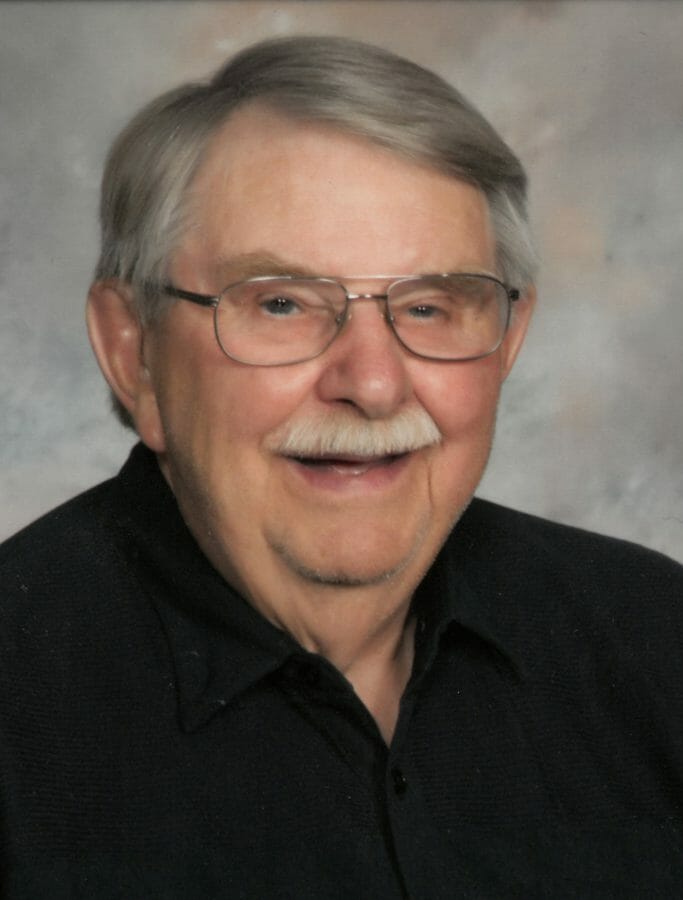 George Erickson, age 87, died October 1, 2020, at Carrington Health Center, Carrington, ND.
George Eugene Erickson was born August 20, 1933, at Carrington, North Dakota, the son of Lloyd and Blanche (Bijold) Erickson.  He was raised and attended school in Carrington and graduated in 1951.  On October 29, 1952 he married Lois Klein and together they raised 5 children.
George and Lois lived on the family farm and farmed until the early 1980's when he changed his career path and became a police officer, working for both the City of Carrington and the Foster and Eddy County Sheriff Departments before retiring. George was active on the school board in Carrington, Township boards and was an EMT with the Carrington Ambulance service for many years.  He served on the Carrington Hospital Board.  George was a member of the Sacred Heart Catholic Church in Carrington.
George will be remembered by many in the Carrington Community, he loved to socialize and knew every waitress at the Prairie Inn and Chieftain and loved to tease them all.  George was very proud of his children, grandchildren and great grandchildren and loved to follow their activities and shared many stories about them all.
He is survived by all 5 of his children, Mark (Connie) Erickson of Center, ND , Michelle (Bruce) Willyard of Carrington, ND, Rob (Patty) Erickson, Scottsdale, AZ, Tim (Laurie) Erickson, Bismarck, ND and Cathy (David) Klocke of Carrington, ND; grandchildren in order of birth, Jason (Amanda) Erickson, Heather (Chris) Kautz, Danielle (Matt) Odenbach, Jennifer (Tony Grasso) Willyard, Sarah (Mark) Morze, Autumn (Jeremy) Buckwalter, Lela Norem, Travis (Kerri) Erickson, Tyler (Janaye) Erickson, Alex (Amanda) Klocke, Shelby (Kyle) Miller and Marie (Tobe Dunia) Willyard; great grandchildren in order of birth, Clay Odenbach, Kyle Odenbach, Kendon Erickson, Drew Odenbach, Liza Erickson, Estah Erickson, Kylar Erickson, Cohen Erickson, Caden Kautz, Amelia Morze, Addison Miller, Veda Erickson, Jake Erickson, Stella Morze, Kennedy Miller, Laurelin Grasso, Benjamin Erickson and Elsie Erickson; a brother Robert (Linda) Erickson; a sister Muriel (John) Eklund, Sun City, AZ and sister-in-law Charlotte Erickson.
George was preceded in death by his parents, Lloyd and Blanche, his wife, Lois (7-28-2002), a brother, James Erickson and brothers in law, Roger Klein and Gil Gregg.
Visitation will be Monday, October 5, 8:00AM-5:00PM at Evans Funeral Home, Carrington.
A Private Family Service will be held at Sacred Heart Catholic Church, Carrington.
His Burial will be at the Carrington Cemetery.
Condolences are reviewed by staff.