Evans Funeral Home
"Compassionate Funeral Service"
Carrington and New Rockford, North Dakota
701.652.3003 or 701.947.2911
Secondary Number ~ 701.650.9937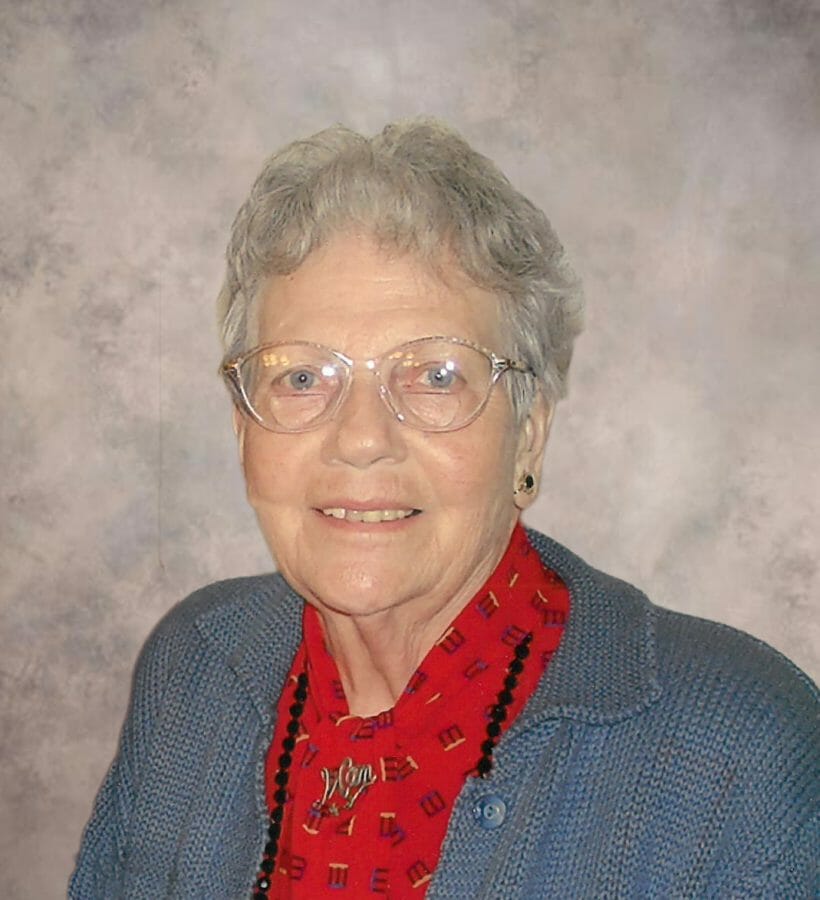 Virginia "Mae" Erickson, age 94, of Carrington, ND, passed away peacefully on Friday, July 15, 2022, at Golden Acres Manor, Carrington.
Virginia Mae Nordtvedt was born May 12, 1928 in Fargo, ND, daughter of Arndt and Bertha (Seltvedt) Nordtvedt. Her family moved to a farm in the Courtenay, ND area, where she grew up and attended the Corrine School. When the family moved to the farm by the Sheyenne River, she attended high school in Cooperstown.
Mae was united in marriage to LeRoy Erickson on December 23, 1945 at Bremerton, Washington. They returned to North Dakota in the spring of 1946 and started farming with Carl Erickson near Binford, ND. In 1955, they moved to a farm they bought near Glenfield, ND, and farmed and raised cattle. They moved to Carrington in 2010.
Mae was a member of Prairie Faith Lutheran Church (formerly Glenfield Lutheran Church) and the Glenfield Homemakers Club.
Mae is survived by her son, Larry (Kathy), Glenfield, ND; and daughter, Colleen (David) Kramer, Kensal, ND; two grandchildren, Jordan (Ashley) Kramer, with step-great-granddaughter, Hadley, Kensal, ND, and Lindsey (Jeff) Hunt, with great-grandchildren, Addison, Kierstyn, and Brenden, Fargo, ND; step-grandchildren; Mark (Stephanie) Topp, Ryan (Prairie) Topp, and Paul (Jess Carlson) Topp; and step-great-grandchildren, Keenan, Lauren (Jordan), Mariah, Logan, Brooke, Hudson, Sienna, Holden, and Peyton.
She is preceded in death by her husband, LeRoy; granddaughter, Lauren Kramer; her parents, Arndt and Bertha; sisters, Goldie Thurmond, June Stenson, Betty Williams, Inez Beck, Connie Foster, Dorothy Anderson, Jean Justus; and one brother, Glen Nordtvedt.
Memorials may be made to the Glenfield Cemetery.
Mae's Visitation will take place on Tuesday, July 19, 2022 from 9:30AM-10:30AM, followed by a Funeral Service at 10:30AM all at Evans Funeral Home, Carrington, ND.
Her Burial will take place at the Glenfield Cemetery, Glenfield, ND.
Condolences are reviewed by staff.