Evans Funeral Home
"Compassionate Funeral Service"
Carrington and New Rockford, North Dakota
701.652.3003 or 701.947.2911
Secondary Number ~ 701.650.9937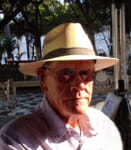 Ivan O.  Foster, 88, of New Rockford passed away peacefully at the Lake Pleasant Nursing Home in Phoenix, Arizona.
Ivan Orrin Foster was born January 11, 1931 in New Rockford, ND, the son of Kenneth and Gladys (Fossum) Foster.  He lived his entire life in New Rockford.  Ivan entered the United States Navy.  On September 25, 1955, he was united in marriage to Marlys Hein in Hartley, IA.  They had two sons, Calvin and Carter.  He purchased Foster Auto from his father in 1963 and operated the store until he retired in 2006 at the age of 75.
Ivan is survived by his two sons, Calvin Foster, Fargo, ND; and Carter (Pilar) Foster, Phoenix, AZ.
He was preceded in death by his wife Marlys in 2013, parents Kenneth and Gladys, two brothers,  Robert & Scott, and sister, Shirley Lee.
Visitation: will be Thursday, April 25, 2019 from 9:00AM-5:00PM in Evans Funeral Home, New Rockford, ND.
Funeral Service: will be held  Friday, April 26, 2018 at 10:30AM in First Lutheran Church, New Rockford, ND.
Burial:  Prairie Home Cemetery, New Rockford, ND. 
Condolences are reviewed by staff.