Evans Funeral Home
"Compassionate Funeral Service"
Carrington and New Rockford, North Dakota
701.652.3003 or 701.947.2911
Secondary Number ~ 701.650.9937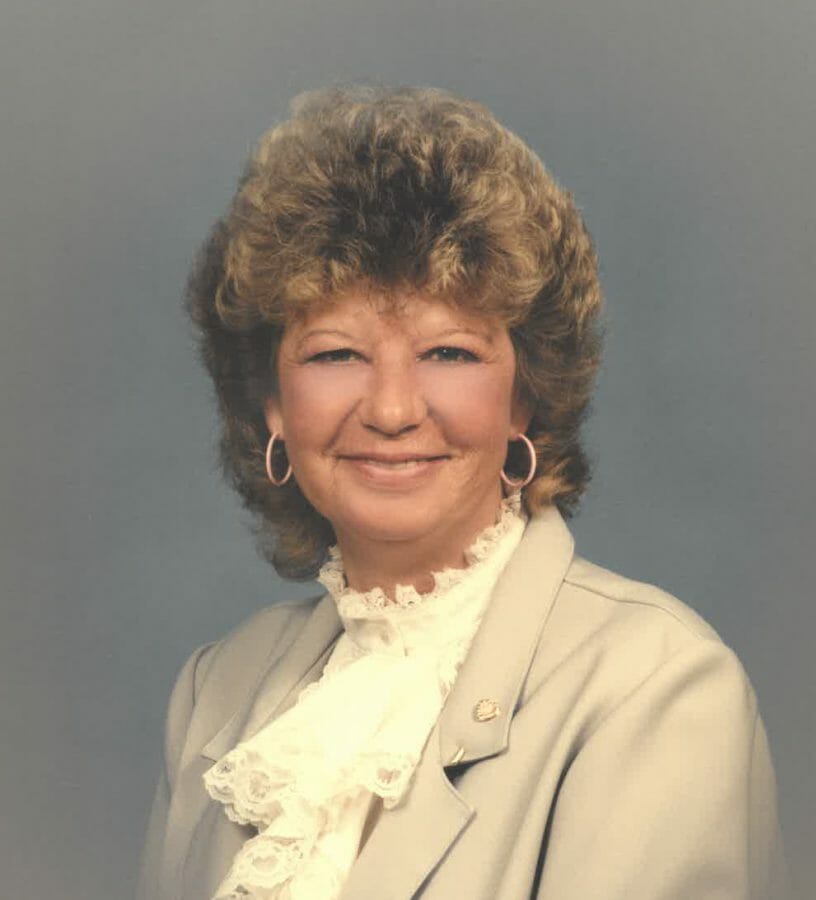 Margaret Frappier, age 78, of McHenry, ND, passed away peacefully on Wednesday, January 12, 2022, surrounded by her family in Solway, MN.
Margaret Emma Hoppe was born on June 9, 1943, the daughter of Paul Sr. and Margaret (Wobbema) Hoppe in Carrington, ND. She attended school in Carrington until the 8th grade. On April 6, 1959, Margaret was united in marriage to Clarence Frappier in McHenry, ND.
Marge helped with the farming most of her life and also worked at a bakery in Carrington. Marge was a very hard worker; she never complained about work or family. She also was very ambitious and had a mindset that nothing was ever going to stop her. Marge was a giver and not a taker.
She enjoyed spending time in the kitchen both baking and cooking and especially loved entertaining for family gatherings. She always cooked and baked up a storm and no one ever left hungry. Her favorite was making pies and was well-known for them.
Marge enjoyed playing music and knew how to play many instruments, but the guitar was a favorite of hers. She also enjoyed gardening, canning, playing cards with family, and riding four-wheeler. Family was always important to her and she loved spending time with her children, grandchildren, and great-grandchildren. She enjoyed watching her grandchildren and great-grandchildren playing on the farm.
Margaret will be missed dearly by her husband, Clarence; daughters, MaryAnn Hegvik, Glenfield, ND, and Judy (Tim) Winge, Solway, MN; 9 grandchildren; 28 great-grandchildren; sister, Liz (Darrell) Anderson, Sheyenne, ND; sister-in-law, Maxine Hoppe, Carrington, ND; and numerous nieces, nephews, and cousins.
She is preceded in death by her parents; grandparents; four brothers, John Hoppe, Jim Hoppe, Chuck Hoppe Sr., and Paul Hoppe Jr.; two sisters, Violet Tischleder and Linda Olson;  a son-in-law Alan Hegvik and a brother-in-law, Eugene Tischleder.
Margaret's Visitation will be on Thursday, January 20, 2022, from 1:00PM-2:00PM followed by a Funeral Service at 2:00PM all at Evans Funeral Home, Carrington.
Condolences are reviewed by staff.