Evans Funeral Home
"Compassionate Funeral Service"
Carrington and New Rockford, North Dakota
701.652.3003 or 701.947.2911
Secondary Number ~ 701.650.9937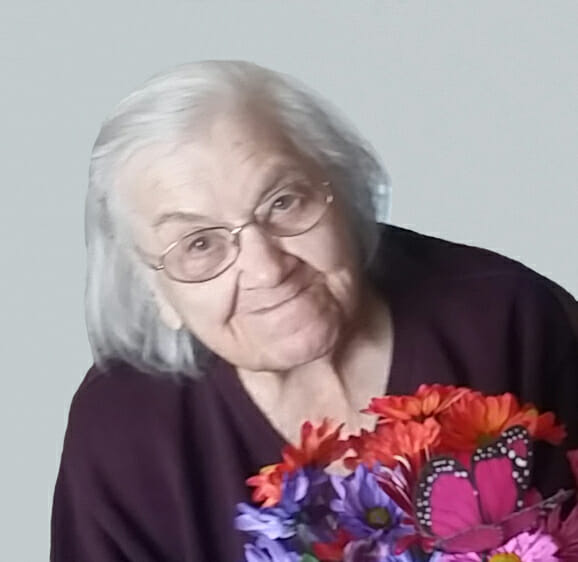 Julia Gross, age 91, of Fargo, ND, died on Friday, March 27, 2020, at Essentia Health in Fargo, ND.
Julia was born on July 8, 1928 at rural Cathay, ND, the daughter of John and Thekla (Bryne) Gedrose.  She was baptized and confirmed in Stavenger Lutheran Church rural Cathay.  She attended school at Fairville Township, rural Cathay until 1941, then moved with her family to Brantford, ND and attended Columbia Consolidated School.  She attended Dakota Business College in Fargo, ND.  She returned to work as a bookkeeper at McDowell Feed in New Rockford.
Julia was united in marriage to Leroy Gross on April 3, 1959 in New Rockford.  They had three children, David, Curtis and Debra.  After LeRoy's retirement from the State Highway department in 1980 they moved to Grand Forks, ND.  LeRoy passed in February 1982.  Julia later moved to Ventura, CA until she retired and then moved back to Fargo, ND.
Julia loved cooking, sewing, gardening and especially flowers.  She enjoyed music and played the piano, accordion, and guitar.
She is survived by her sons, David Gross and Curtis Gross, her sisters Gerda Backman and Vivian Rimmeried, sister-in-law, Barbara Gedrose and many nieces and nephews.
Julia was preceded in death by her husband Leroy, daughter Debra, her parents, three sisters, Olga Sielig, Erna Gedrose and Tillie Collier; two brothers, Emil Gedrose and John Gedrose and other brothers-in-law, Clarence Sielig, Glenn Collier, Donald Backman, Daniel Rimmeried and sisters-in-law Bernadine Gedrose and Gladys Walstad.
Visitation will be Friday 9:00AM-2:00PM at Evans Funeral Home, New Rockford.
Private Funeral Service will be held Friday, April 3, 2020 at 3:00 PM at Evans Funeral Home, New Rockford, ND.
Burial will be at the Prairie Home Cemetery, New Rockford, ND.
Condolences are reviewed by staff.