Evans Funeral Home
"Compassionate Funeral Service"
Carrington and New Rockford, North Dakota
701.652.3003 or 701.947.2911
Secondary Number ~ 701.650.9937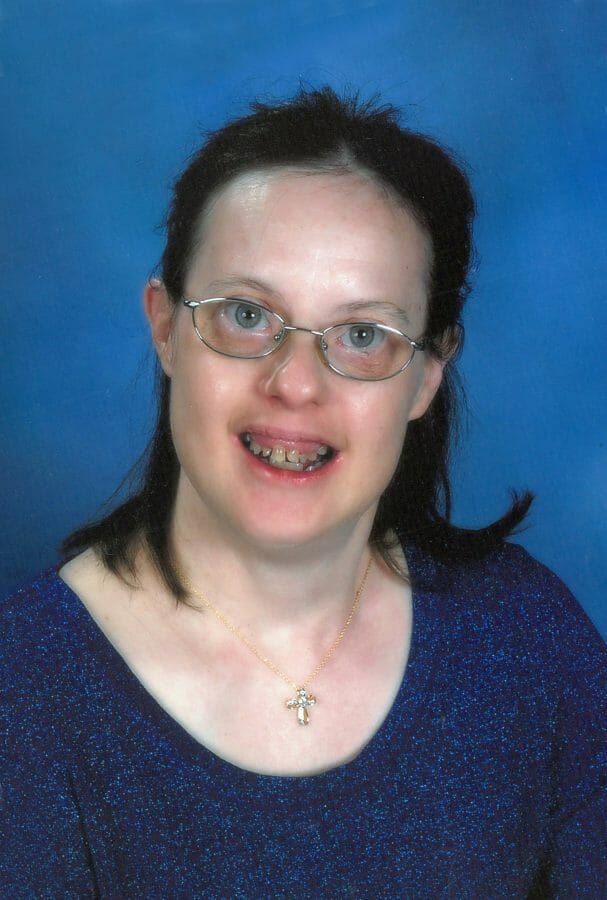 Patricia "Pat" Kaye Grosser, 63 years of age, of Carrington, ND, died after a brief illness.
Pat was born on December 26, 1957, the third of four children born to John F. and Katharine (Lech) Grosser. Pat attended Carrington and New Rockford public schools. She proudly completed the resident Life Skills Program at Harvey, ND.  She was strongly independent and approached challenges with determination. Throughout her life she worked at a book bindery and as a hotel housekeeping staff member. She was also employed at Seaburg Drug, Jackie's Diner and Dairy Queen. She was adventurous and enjoyed traveling with a Renaissance fair, a cruise to Mexico, and trips to Branson.  She especially treasured her trip to Italy including a papal audience in St. Peter's Square at Vatican City.
Pat was a very vocal fan of all of the Carrington High School sports teams and a fervent supporter of the Minnesota Vikings professional football team.  She enjoyed number and word puzzle books, coloring, and collecting stuffed animals (mostly doggies). She never met a friendly dog that she did not fall in love with.
Patricia was preceded in death by her mother Katharine Grosser and her father John Grosser.
Patricia is survived by two sisters, Dolores Loffelmacher and husband John, Grace City, ND and Annette Carlson and husband Casey, Reeder, ND; one brother Timothy Grosser and wife Valerie, Junction City, KS; two half-siblings Lenora Lee and husband Paul and John Grosser and wife Kathy; along with 8 nieces and nephews; and 11 great nieces and nephews.
Pat's Visitation will be Wednesday, from 12:00PM- 6:45PM a Rosary Service will be at 6:45PM followed by a Vigil Service at 7:00PM Family will be present from 3:00 – 5:00PM all at Evans Funeral Home, Carrington.
Her Mass of Christian Burial will be held Thursday, December 23, 2021, at 10:30AM at Sacred Heart Catholic Church, Carrington.
Her Burial will be at the Carrington Cemetery.
Condolences are reviewed by staff.