Evans Funeral Home
"Compassionate Funeral Service"
Carrington and New Rockford, North Dakota
701.652.3003 or 701.947.2911
Secondary Number ~ 701.650.9937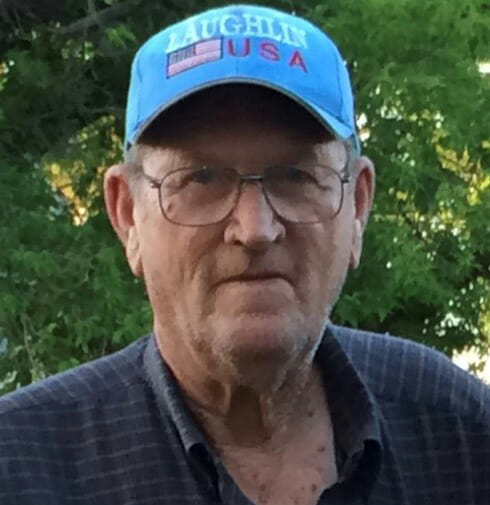 Wayne Marvin Gudmunson, 82, of New Rockford, ND, passed away on January 30, 2019, at Golden Acres Manor in Carrington, ND. 
Wayne was born to Gerhard and Clara (Hildre) Gudmunson at Aurora, IL on January 3, 1937.  They moved to Watford City, ND, where he was educated and helped his dad on the family ranch.  He also worked on ranches in eastern Montana.  In 1963, he moved to Seattle, WA, and married Margaret (Peggy) Olson of Sheyenne, ND.  While there, he worked at Seattle Quilt Mfg, Co., where they made comfy coats and sleeping bags.  After their daughter, Judy Lee was born in 1965, they moved back to ND.  They worked at Harrington Bros. Ranch at Upham, ND, caring for over 200 head of cattle, often having to use his veterinarian skills.  He also worked at Goheen's Charlois Ranch at Sawyer, ND.  In 1971, they moved to Driggs, ID, right below the Grand Teton Mountains, where he built miles of "buck" fences and fed cattle with horses and sled because of the snow depth.  In 1972, they moved back to ND, settling in New Rockford.  He worked for Clarence "Bud" Anderson, Butts Feedlot in Carrington, Central High School, New Rockford, and Jury Construction.
While in New Rockford their son, Randall Wayne was born.  The family moved to Sundance, WY, in 1979.  He worked on a ranch by Beulah, WY, and then Summit Materials, Inc., later being sold to Fisher Industries.  After their divorce, he continued to live in Sundance, and married Dixie Finch.  Dixie passed away in 2003.  After retiring from Fisher Industries, he moved back to New Rockford.
Wayne enjoyed working with cattle and horses.  He was a true cowboy.  He enjoyed being with his grandchildren, working in his woodshop, panning for gold in the Black Hills, and his latest pride and joy was a John Deere Gator.
He is survived by his son, Randy of New Rockford; three stepdaughters, Joni (Randy) Van Singel of Rockford, MI, Lori (Rob) Plite of Sand Lake, MI and Cara (Craig) Reichert of Dayton, WY; twelve grandchildren; fourteen great grandchildren; five sisters, Geraldine, Diana, Darlene, Barbara (Ron) Mathis-Quale of Watford City, ND, Dolly (Ted) Pfau of Minot, ND and many nieces, nephews and cousins.
Wayne was preceded in death by his daughter, Judy Nosch; his wife, Dixie; his parents; grandparents; his stepmother, Doris Dahl; his brothers, Kenneth and Gordon Gudmunson; his grandsons, Cameron Reichert and Nicholas Zylman; all aunts, uncles and many cousins.
Visitation will be held one hour prior to the service at the church.
Funeral Service will be held Friday, May 10, 2019, at 2:00PM in First Lutheran Church, New Rockford, ND.
Burial will be held at Grandfield Cemetery, rural Sheyenne, ND.
Condolences are reviewed by staff.