Evans Funeral Home
"Compassionate Funeral Service"
Carrington and New Rockford, North Dakota
701.652.3003 or 701.947.2911
Secondary Number ~ 701.650.9937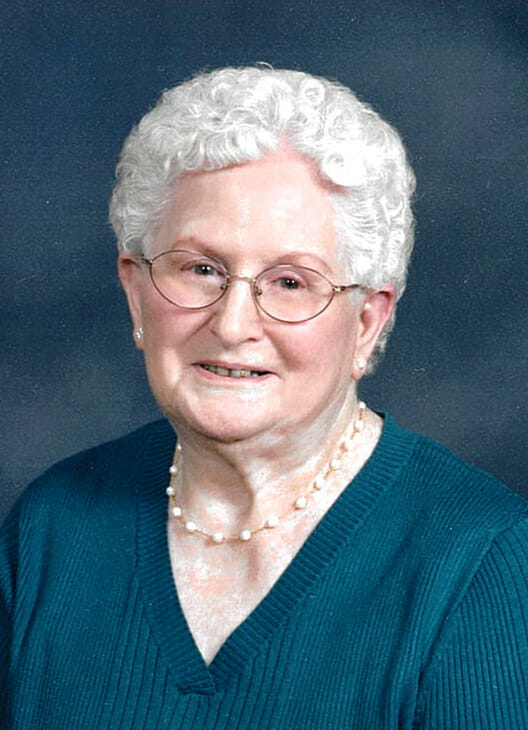 Beatrice Hager, age 90, of New Rockford, ND, passed away on Friday, July 29, 2022 at CHI St. Alexius Health, Carrington, ND.
Beatrice was born on August 1, 1931 to Bernard and Rose (Ripplinger) Wentz at Esmond, ND.  She attended rural school in Pierce County.
Beatrice married Romaldus Hager on June 13, 1955 at St. Boniface Catholic Church in Esmond.  They made their family home on a farm in Grandfield Township near Sheyenne, ND.  They were blessed with seven children.  Romaldus passed away on January 31, 1978 at the age of fifty-six.  Beatrice moved from the farm to Harvey, ND in 1982 to be near her elderly parents.  She did in home day care for a few years before taking a job at St. Aloisius Medical Center.  Beatrice moved to New Rockford in 2010.  She was a wonderful mother and dedicated her whole life to her family.  She will be very greatly missed.  Her religion was very important to her.  It saddened her greatly not to be able to attend weekly mass but she never missed watching mass on TV every Sunday morning.
Beatrice is survived by six children Darrell Hager, Carrington, ND, Karen (Dave) Rieger and Shirley Kalinowski (Dean Arneson) of Sheyenne, ND, Dale (Terri) Hager, Harvey, ND, David (Jackie) Hager, Great Falls, MT, and Duane (Lisa) Hager, Harvey, ND, two brothers Joe (Sandie) Wentz, Bismarck, ND and Gordon (Donna) Wentz, Sartell, MN, three sisters Paulene Wentz and Bernice Martel, Bismarck, ND and Gloriann Gaarder, Valley City, ND, seven grandchildren Tara (Elvis) Thumb, Sheyenne, Bryan (Tara) Rieger, Sheyenne, Dana Rieger (Sam Freidt), Washburn, ND, Christopher (Whitney) Hager, Cavalier, ND, Ryan (Daphnie) Hager, Cavalier, Joni (Ryan) Heidt, Bismarck, ND and Tina (Scott) LaPorte, Langdon, ND, fifteen great grandchildren, plus two on the way, one great-great grandchild and many nieces and nephews.
She was preceded in death by her parents, husband, son Daniel and sister JoAnn Volk.
Beatrice's Visitation will be Thursday, August 4, 2022 from 1:00PM – 7:00PM with a Rosary Service at 6:45PM followed by a Vigil Service at 7:00PM all at Evans Funeral Home, New Rockford.
A Mass of Christian Burial will be held Friday, August 5, 2022 at 11:00AM at St. John's Catholic Church, New Rockford.
Her Burial will be at the St. John's Catholic Cemetery, New Rockford.
Condolences are reviewed by staff.