Evans Funeral Home
"Compassionate Funeral Service"
Carrington and New Rockford, North Dakota
701.652.3003 or 701.947.2911
Secondary Number ~ 701.650.9937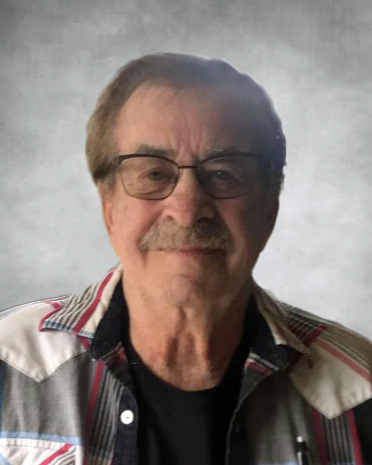 Richard Harding, age 76, of McHenry, ND, passed away on Friday, December 10, 2021, in McHenry, ND.
Richard Ralph Harding was born on April 17, 1945 to Ann (Baker) Harding and Ralph Harding in New Rockford, ND.  He attended country school and then McHenry High School.  Richard worked in ranching, farming, construction and rural water installing.  Richard married Sherry LaMotte on November 12, 1971 at St. Olaf Church in Devils Lake, ND.  They had two children, Tom and Elizabeth.  He enjoyed hunting, fishing, farming, ranching and sports, like watching the Bison football games, Minnesota Vikings and Minnesota Twins.  He also loved watching his grandsons play sports.  Richard was a member of the North Dakota Red Angus Association and the North Dakota Simmental Association. He was also a member of the Our Savior's Lutheran Church in McHenry, ND.
Dick was known by many in the community. When his kids would be visiting with someone and said "I'm Dick and Sherry's son or daughter" people always knew who their dad was. He was a cattleman and had yearly bull sales on the family farm. He was proud of his farm and the cattle he raised. Dick enjoyed visiting with others and always had a smile and a hello for whoever he met. Richard was a loving husband, father and grandfather.
He is survived by his wife of fifty years Sherry, son Tom (Carrie) Harding, daughter Elizabeth (Colin Jacobson) Harding, grandchildren Peyton Harding, Landon Harding and Kailar Jacobson, brother Ronald Harding and sisters Judy Hoyt, Darlene Hoyt and Myrna Ronholm.
Richard is preceded in death by his parents Ann & Ralph Harding and grandson Caleb Harding.
Richard's Visitation will be Tuesday, 1:00PM – 5:00PM at Evans Funeral Home, New Rockford.
A Funeral Service will be held Wednesday, December 15, 2021, at 10:30AM at Our Saviors Lutheran Church, McHenry, ND.
His Burial will be held in the spring at Bethlehem Cemetery, McHenry.
Arrangements by Evans Funeral Home, New Rockford, ND.
Condolences are reviewed by staff.