Evans Funeral Home
"Compassionate Funeral Service"
Carrington and New Rockford, North Dakota
701.652.3003 or 701.947.2911
Secondary Number ~ 701.650.9937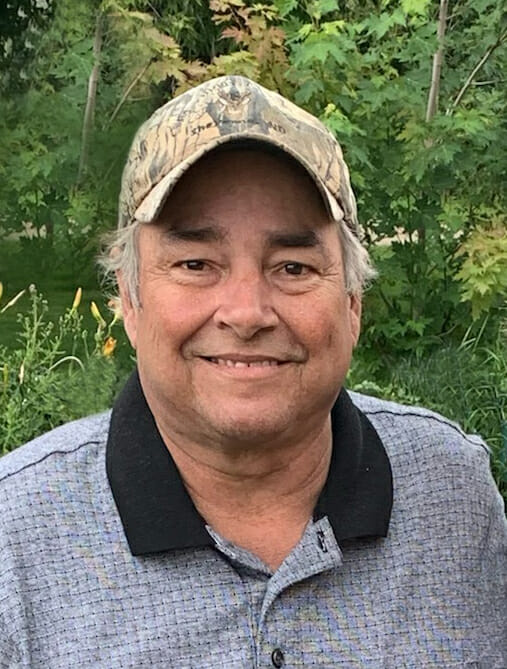 Scott S. Harrington, 61, of New Rockford, ND, died peacefully surrounded by his wife and children, on Sunday, December 13, 2020, at St. Alexius Medical Center in Bismarck, ND.
Scott was born on March 16, 1959, in Bismarck. The son of Beulah (Nerby) and Earl Harrington, Scott was the youngest of five children: George, Wayne, Linda, and Steven. He was raised and attended school in Robinson, ND.
After graduating from Robinson High School, Scott attended Bismarck Junior College Lineworkers School. He worked for Oliver-Mercer Electric Cooperative in Hazen, then Tri-County Electric (now known as Northern Plains Electric) on the Robinson crew where he took over for Earl, after his father's retirement in 1986. He transferred to Carrington in 1994 for a dispatcher and controller position. In 2007, Scott became the Line Superintendent for McClean Electric Cooperative in Garrison, ND. He retired in 2012 after 30 years.
More than anything, Scott loved spending quality time with and helping his children – Taustin, Tayler, and Taysha – grow. Scott married Traci on February 12, 2013, in a spontaneous, yet unsurprising trip to Las Vegas. Their marriage beautifully blended two families, introducing Jess, Kortney, and Lauren into his life.
Scott loved the outdoors – hunting, fishing, trapping, and camping, and he cherished the time he spent both at home and in Canada. He loved motorcycle trips with Traci and their friends. Scott filled his "shed" with collector vehicles to fix and perfect in his free time, while proudly displaying his many hunting trophies. Scott was an avid sports player, his favorites being softball, bowling, and golf.  
Scott was loved by everyone who was lucky enough to meet him, and it was uncommon for him to go anywhere without stumbling upon a familiar face. In the rare times he did not see someone he knew, he quickly and easily made new friends. Scott's infectious laugh and quick sense of humor carried him through life, and it never wavered, right through the end.
Scott is survived by his wife, Traci, and his children: Taustin (Julie) Harrington, Carrington, ND; Tayler Harrington, Palm Springs, CA; and Taysha (Tim) Johnson, Jamestown, ND; his bonus children:  Jess Roscoe, Bismarck, ND; Kortney Roscoe, Fargo, ND; and Lauren Roscoe, New Rockford, ND; his siblings Wayne (Monica) Harrington, Lincoln, ND; George Harrington, Surprise, AZ; Linda (Scotty) Weisenberger, Underwood, ND; and Steve (Joey) Harrington, Bismarck, ND; and his grandchildren, Jazmyn, Tiegen, and Ezekiel Harrington.
Scott was preceded in death by his parents, Beulah and Earl Harrington. 
Visitation will be Thursday, December 17, 2020 from 9:00AM-5:00PM at Evans Funeral Home, New Rockford.
His Private Funeral Service will be held Friday, December 18, 2020 at 11:00AM at First Lutheran Church, New Rockford, ND.
Burial will be at a later date at the Prairie Home Cemetery, New Rockford, ND.
Condolences are reviewed by staff.