Evans Funeral Home
"Compassionate Funeral Service"
Carrington and New Rockford, North Dakota
701.652.3003 or 701.947.2911
Secondary Number ~ 701.650.9937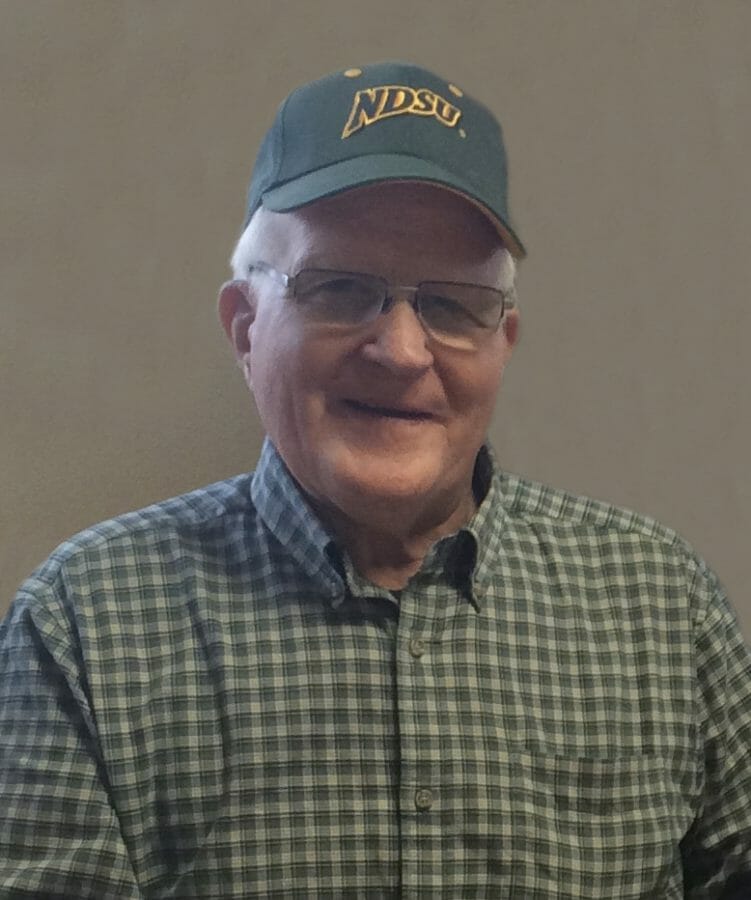 LeRoy Hart, age 77 of Carrington, passed away peacefully on Friday, January 31, 2020 at Golden Acres Manor surrounded by his family.
LeRoy Earl Hart was born at the Carrington Hospital on January 18, 1943 to Earl & Olga (Stene) Hart.  LeRoy graduated from Carrington High School in 1961 and attended North Dakota State University. 
On June 7th 1963, LeRoy married the love of his life, Lori Boysun and went on to spend the next 56 beautiful years together.  They moved to a farmstead two miles from the family farm where they established their home and raised their three children. LeRoy took pride in farming and ranching with his brother Dennis.
LeRoy was well known in the community, serving as a Foster County Commissioner, member of the Carrington School Board, Trinity Lutheran Church Board and a Bucephalia Township Supervisor for 50 years.  LeRoy enjoyed traveling with his wife Lori, playing cards with friends, was an avid Bison Fan and loved watching or hearing about the activities of his grandchildren. LeRoy also enjoyed grilling and Christmas.  He was kind to all the people he met and enjoyed life to the fullest.
LeRoy is survived by his wife, Lori; daughter, Julie McCabe, Bismarck; sons, Tory (Lori) Hart, Jamestown and Kelly (Jana) Hart, West Fargo; six grandchildren, Erin Hart, St. Cloud, MN, Adam Hart, Fargo, Annie Hart, Jamestown, Katie McCabe, Bismarck, Mason and Madison Hart, West Fargo; brother, Dennis (Jan) Hart, Carrington; brother-in-law, Randy (Mary) Boysun, Wolf Point, MT, and sister-in-law, Jeanette (Jim) Ferch, Carrington; along with nieces, nephews, cousins, and dear friends.
He was preceded in death by his parents, Earl & Olga, brother Virgil, sister Janet Kanwisher, brother-in-law Tony Boysun, nephews, Jeff Schander, Lane Stai and nieces Amy Stevens, Rita Schaeffer, and Ann Thompson.
Visitation will be Monday 9:00AM-5:00PM at Evans Funeral Home, Carrington and will continue from 6:00-7:00PM followed by a Prayer Service at 7:00PM at Trinity Lutheran Church, Carrington.
Funeral Service will be held Tuesday, February 4, 2020,  at 10:30AM at Trinity Lutheran Church, Carrington, ND.
Burial will be at the Carrington Cemetery.
Condolences are reviewed by staff.