Evans Funeral Home
"Compassionate Funeral Service"
Carrington and New Rockford, North Dakota
701.652.3003 or 701.947.2911
Secondary Number ~ 701.650.9937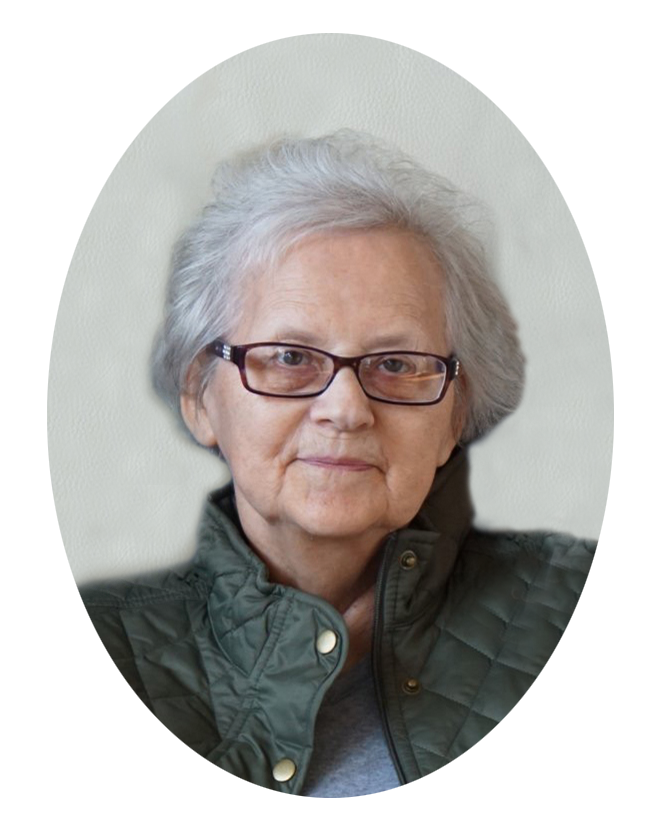 Darlene Yvonne Haugen, age 79, of New Rockford, ND, passed away Saturday, November 2nd, 2019, at the Lutheran Home of The Good Shepherd in New Rockford.
Darlene was born February 17, 1940 in Gonvick, MN, to Leander and Cora (Clausen) Broin. She attended school and graduated from Gonvick High School in 1958. Then went to work as a bookkeeper at Northern State Bank in Gonvick.
Darlene married Dennis Haugen on March 19, 1960 at Samhold Lutheran Church in Gonvick, MN. They moved to Minneapolis, MN where she worked as a bookkeeper at Northwestern Bank. They later moved to New Rockford, ND in 1966 where Darlene worked at Westside Elementary School and Silvercrest Bakery. Darlene worked as the Eddy County Auditor for 20 years and retired in 2007.
Darlene was a member of First Lutheran Church and she was active in the Eagle's Auxiliary. She enjoyed traveling, bingo, attending her children's sporting events and country music concerts. She was a big MN Vikings & MN Twins fan.
Darlene was a loving and devoted wife, mother, grandmother, great-grandmother and friend. She was a very cheerful and loving person who always made time to visit with others. She truly enjoyed spending time with her family and friends.
Darlene is survived by her husband, Dennis, and children, Cheri (Mike) Vacura of Roseau, MN, Jodi Altman of Ellicott City, MD, Tammi (Tom) Thurlow of Carrington, ND, and Craig (RuthAnn) Haugen of Becker, MN, grandchildren, Ashley (Alex) Burkeland, Nathan (Paige) Engels, Drew Altman, Samantha Haugen, Tommy Haugen, Max Haugen, Rachel (John) Lindstrom, and Drew (Kate) Thurlow, great-grandchildren, Makell and Tarren Engels, Nolan Burkeland, Owen, Olivia and Nora Lindstrom, Miles and Laine Thurlow, sister, Pat (Al) Santo of Scottsdale, AZ, brothers, Larry ( Bev) Broin of New Rockford, Mick (Shirley) Broin of Billings, MT, brother-in-law, Dick Maple of Gonvick, MN, numerous cousins, nieces and nephews.
She is preceded in death by her parents, Leander and Cora Broin, an infant sister, Gloria, sister, Ardell Maple, father-in-law and mother-in-law, Roald and Natalie Haugen, brother-in-law, Donnie (Judy) Haugen, and sister-in-law, Diane (Andy) Ness.
Visitation will be from 9AM-7PM Friday, November 8, 2019 with the family present from 5PM-7PM, in Evans Funeral Home, New Rockford, ND.
Funeral Service will be held Saturday, November 9, 2019, at 2:00PM in First Lutheran Church, New Rockford, ND.
Burial will be held at the Prairie Home Cemetery, New Rockford, ND.
Condolences are reviewed by staff.