Evans Funeral Home
"Compassionate Funeral Service"
Carrington and New Rockford, North Dakota
701.652.3003 or 701.947.2911
Secondary Number ~ 701.650.9937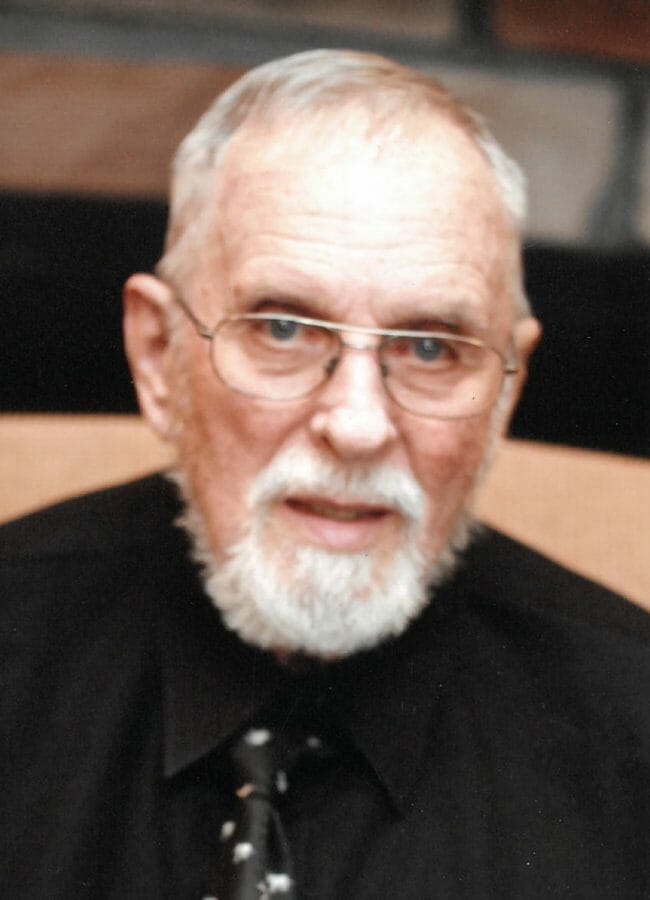 Ronald J. Helliwell passed away peacefully on the afternoon of November 15, 2019, surrounded by the caring staff of Lutheran Home of the Good Shepherd in New Rockford, ND.
Ronald was born on August 12, 1938, in Williston, ND.  He was the only child of Pearl Louise and John Andrew Helliwell.
As a child, Ron and his parents moved to New Rockford, where he finished his schooling.  He served in the U.S. Navy for 12 years.  As an American patriot, Ron fought for his beloved country during the Vietnam War.
He married in 1963.  His first daughter, Nancy, was born in 1966 while he was stationed in San Diego, CA.  His second daughter, Rhonda, came into his life in 1969 when he was living in Roy, UT.  Ron's only son and youngest child, John Andrew, was born prematurely in Roy, UT in 1971.
Ron enjoyed many things in life.  He liked watching Hee-Haw and western movies.  In his young adult years, he enjoyed getting together with friends and family for pickin'-and-grinnin' with his guitar.  As he got older he was involved with the HAM radio and the VFW.
Ron and his mother, Pearl, moved back to New Rockford in 1990.  He loved the peacefulness of the small town versus the larger city.  He enjoyed morning coffee and shooting-the-breeze at the Rockford Cafe'.  Ron took good care of his mother throughout the remainder of her life.  He faithfully visited her every day at the Lutheran Home of the Good Shepherd.
Ronald J. Helliwell is survived by his two daughters:  Nancy Eckhart and Rhonda Pettis; his seven grandchildren:  Richard Eckhart, III, Lyndsey Pettis, Matthew Eckhart, Rebecca Eckhart, Phyllip Pettis, Tyler Pettis, and Katie Eckhart.
Ron was preceded in death by his son:  John Andrew Helliwell; his parents:  John Andrew Helliwell and Pearl Louise Helliwell.
We would like to express our gratitude to those who visited and cared for our father in Lutheran Home of the Good Shepherd.  We never had to worry about him receiving quality and compassionate care.  Our heart-felt thanks is not enough.
Graveside Service: Thursday, November 21, 2019 at 12:00PM.
Burial: North Dakota Veterans Cemetery, Mandan, ND
Condolences are reviewed by staff.