Evans Funeral Home
"Compassionate Funeral Service"
Carrington and New Rockford, North Dakota
701.652.3003 or 701.947.2911
Secondary Number ~ 701.650.9937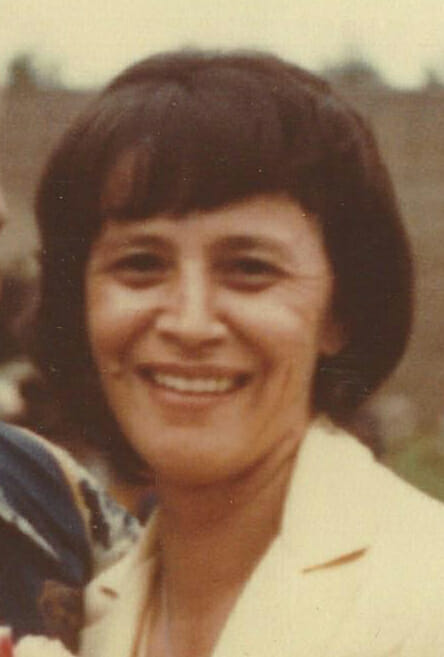 Estelle Ann (Herman) Hennager, age 79, our beloved wife, mother, mother-in-law, grandmother, great grandmother, sister, sister-in-law, cousin and friend, passed away on to the spirit world on Wednesday, October 28, 2020 at her home in Minnewaukan, ND.
Estelle was born May 24, 1941 to William Herman Sr. and Flora (Boyer) Herman in Fort Totten, ND.  Estelle was baptized and confirmed at Seven Dolors Catholic Church in Fort Totten, ND.  She attended Little Flower School in St. Michael and later on went out on her own and started working at various jobs.
On December 21, 1959, Estelle gave birth to her one and only son, Terrence Lee Herman Sr. 
Estelle met the love of her life, John Hennager in Crookston, MN in 1977.  Since then they were inseparable, up until now.  They had a civil wedding in 1979 and later on got married in the church in 1980 in Crookston, MN.  They did everything together, fishing, hunting and bingo, you name it, they were an inseparable pair.  They lived all over ND and Minnesota, working together, side by side, they were a team.
They were avid sports fans.  They loved watching their grandchildren play in sports, near or far, rain or shine, they were there.  Estelle loved doing puzzles, crocheting, watching her favorite TV shows, Law and Order, Chicago, PD.  She loved being around her family, especially her grandson, Aiden, who was the apple of her eye.  Grandpa John and Grandma took Aiden in when he was only seven months old.  He was a joy for then to raise at this time of their life.  They welcomed him into their life with loving open arms.  He made their life complete.  He is now thirteen years old.
Estelle is survived by he loving husband of 44 years, John Hennager, son Terry (Catalina) Herman Sr., grandson Aiden Herman, brother Joseph Herman, Warwick, ND, sister Shirley Culbertson, step father Pierre Culbertson both of Fort Totten, sister-in-law Edna Klema, Crookston, MN, grandchildren: Terece Herman, Ryan Herman Sr., Waylon Red Tomahawk, Terrence (Pam) Herman Jr., Chanze (Angelica) Herman, Christine Herman, Aiden Herman, Darrick Herman and Alayna Herman and many other grandchildren and great grandchildren, a total of 29.
She is preceded in death by her parents, brothers, sisters, sister-in-law Carol Herman, grandchildren Anthony Herman, Lenny Red Tomahawk and Darrick Red Tomahawk, nephews, nieces, aunts and uncles.
Because of the pandemic there will be no wake and no inside Mass.  Mass of the Resurrection will be celebrated at the grave site on Monday, November 2, 2020 at 11:00AM at the St. Michael Catholic Cemetery, St. Michael, ND.
Friends wishing to join the procession from New Rockford to St. Michael may gather on the St. Jerome's road, Fort Totten, prior to 10:30AM.
Burial: St. Michael Catholic Cemetery, St. Michael, ND.
Condolences are reviewed by staff.