Evans Funeral Home
"Compassionate Funeral Service"
Carrington and New Rockford, North Dakota
701.652.3003 or 701.947.2911
Secondary Number ~ 701.650.9937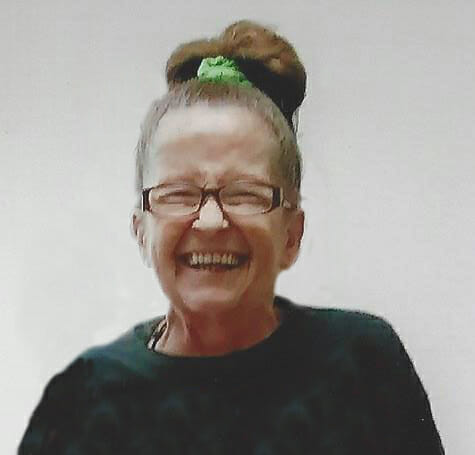 Jane Lois Higgins, age 58, passed away on Friday, June 19, 2020 peacefully in her home, Minot, ND.
Jane Barnett was born on September 19, 1961, the daughter of Donald and Mary (McGuire) Barnett.  She was raised in Enderlin and New Rockford, ND.  Jane was the mother of three children, Joseph Barnett, Alicia Barnett and Jeff French.  She loved visiting family, friends and neighbors.  Her coffee pot was always on.  Throughout Jane's life, she was always cheerful, fun loving, high spirited, funny and loved to visit.  Jane was a loving mother, sister and friend.  She will be dearly missed.
Jane is survived by three brothers, Mike Barnett, Hope, ND, Bill Barnett, Minnesota and Jeremy (Nikki) Barnett, Bismarck, ND; five sisters, Jackie (Mike) Williams, New Rockford, ND, Sally Kofoid, Hope, ND, Dawn (Marlan) Engstrom, Minot, ND, Sue (Donavan) Olson, Fargo, ND and Jenny (Matt) Andel, Fargo, ND; children, Joseph Barnett, Bismarck, ND, Alicia Barnett, New Rockford, ND and Jeff French, Bismarck, ND; grandchildren, Ryder Barnett Walkin, Rylee Kiser, Raidin Barnett Fields, Kyler Tougas, Ember Barnett and Kierra French; great grandchildren, Oaklie (French) Kalis and Finley Olson.
She was preceded in death by her parents, Donald and Mary Barnett and sisters, Rochelle (Barnett) Decker and Cheryl Barnett and niece, Misty Higgins.
A Family Service will be held on Tuesday, June 23, 2020 at 2:00PM at Prairie Home Cemetery.
Condolences are reviewed by staff.