Evans Funeral Home
"Compassionate Funeral Service"
Carrington and New Rockford, North Dakota
701.652.3003 or 701.947.2911
Secondary Number ~ 701.650.9937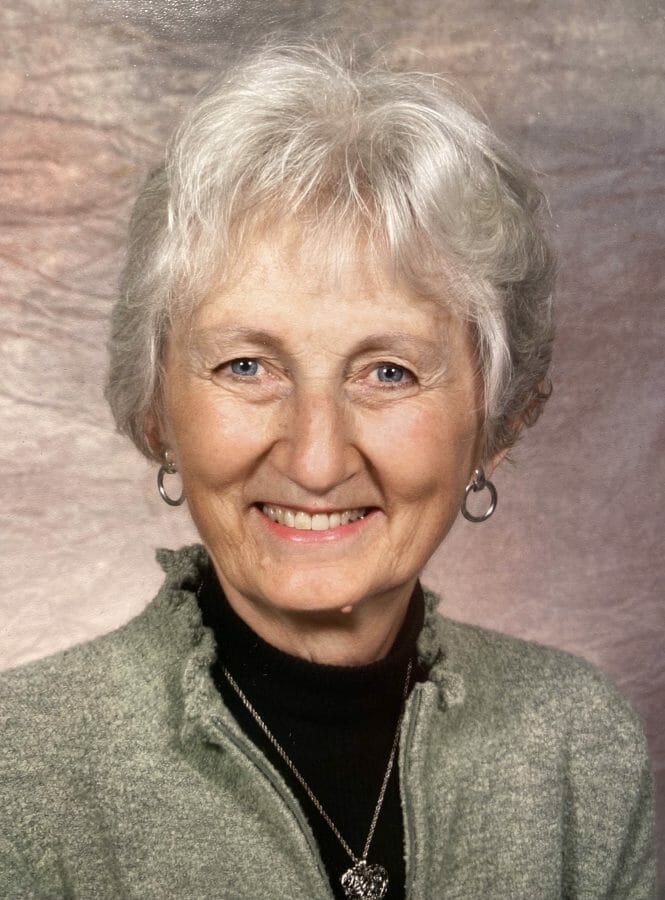 JoAnn O. Hollatz, age 87, most recently living in Bloomington, Minn., formerly of Carrington, ND, died January 13, 2022.
JoAnn O. Brecto was born in New Rockford, North Dakota on May 27, 1934 to Darwin and Anna (Milsten) Brecto, the fourth child of eleven children. She grew up on the family's dairy farm which was located just east of New Rockford and she graduated from New Rockford High School.  She later moved to Grand Forks and was employed as a cashier at Norby's Department Store.
On June 3, 1956, JoAnn married Marvin F. Hollatz at First Lutheran Church in New Rockford. They moved to Carrington and raised 7 children there.  JoAnn was a member of Trinity Lutheran Church in Carrington and was employed as the church office secretary from 1976-1986.  From 1987-1996, she was a typist/computer operator for Dick Doeling, CPA.
JoAnn was active in her church where she served on the church council, taught Sunday school, and sang in the church choir. She enjoyed quilting, her garden and flowers, and playing games with her many grandchildren.
She is survived by her son, Kevin (Angie) Hollatz of Bismarck, ND, and five daughters: Crystal (Mark) Larson, Bloomington, Minn.; Dawn (Tom) Spanton, New Richmond, Wisc.; Joy (Dean) Porter, Waconia, Minn.; Vickie (Tim) Nelson, Collinsville, Okla.; and Stacey (Robert) Voglewede, Fargo, N.Dak.  She also has 3 surviving brothers: Edwin Brecto, Richard Brecto, and Darwin Brecto Jr., and one surviving sister, Lavonne (Jerry) Wilson.  She has 21 grandchildren and 12 great-grandchildren.
She was preceded in death by her husband, Marvin, her son Michael (married to Lori Erickson), her parents, four sisters (Betty Brecto, Gail Holt, Marlys Moren, and Jean Martin), and two brothers (David Brecto and Harlan Brecto).
Memorials may be donated to Carrington Hospices, Trinity Lutheran Church of Carrington, and The Alzheimers Association.
JoAnn's Visitation will be held one hour prior to the funeral.
A Funeral Service will be held Friday, January 21, 2022, at 11:00AM at Trinity Lutheran Church, Carrington.
Her Burial will be at the Carrington Cemetery.
Condolences are reviewed by staff.