Evans Funeral Home
"Compassionate Funeral Service"
Carrington and New Rockford, North Dakota
701.652.3003 or 701.947.2911
Secondary Number ~ 701.650.9937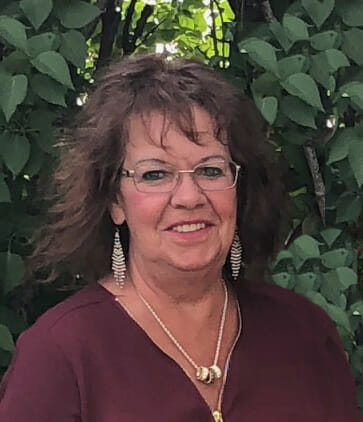 Barbara Hoppe, age 67, passed away Sunday, March 22, 2020, at CHI St. Alexius, Carrington, ND.
Barbara Jean Gedrose was born on August 24, 1952, to Emil and Bernadine Gedrose.  She attended school in New Rockford and graduated in 1970.  Barb was united in marriage to Paul Hoppe Jr. on March 13, 1971 in Cokato, MN.  Barb worked at Ben Franklin, Holiday and at the 4th Corporation for 25 years before retirement. 
She enjoyed crafts, card games, canning, going for drives, camping, bird watching, baking and cooking.  Barb especially enjoyed going fishing and hunting with her family and spending time with her kids and grandkids.  She also liked shooting pool, throwing darts and listening to her favorite music.
Barb had a heart of gold, she was kind to everyone and will be remembered for her laughter.  Barb loved the outdoors and could out-fish anyone.  She was the queen of double pinochle and skip-bo.
Barb is survived by her husband, Paul; her children, Robyn (Rachael) Hoppe, Steve (Lori) Hoppe, Wendy (Jon) Anderson, Tyrel (Kim) Hoppe, Angela Hoppe and Barb (John) Flaharty; four brothers: Gary Gedrose, Jim (Kim) Gedrose, Ron Gedrose and Larry Gedrose, three sisters, Sharon (Allen) Kallock, Diane (Arley) Ringsaker and Brenda (Ken) McLaughlin; seventeen grandchildren and eleven great-grandchildren.
Barbara is preceded in death by her parents Emil and Bernadine Gedrose; grandparents, Christ and Barbara Schatz and John and Thekla Gedrose.
Visitation will be Thursday, March 26th, 2020, 9:00AM-5:00PM at Evans Funeral Home, Carrington.
A private Family Service will be Thursday, March 26th, 2020, at 7:00PM at Evans Funeral Home, Carrington.
Condolences are reviewed by staff.