Evans Funeral Home
"Compassionate Funeral Service"
Carrington and New Rockford, North Dakota
701.652.3003 or 701.947.2911
Secondary Number ~ 701.650.9937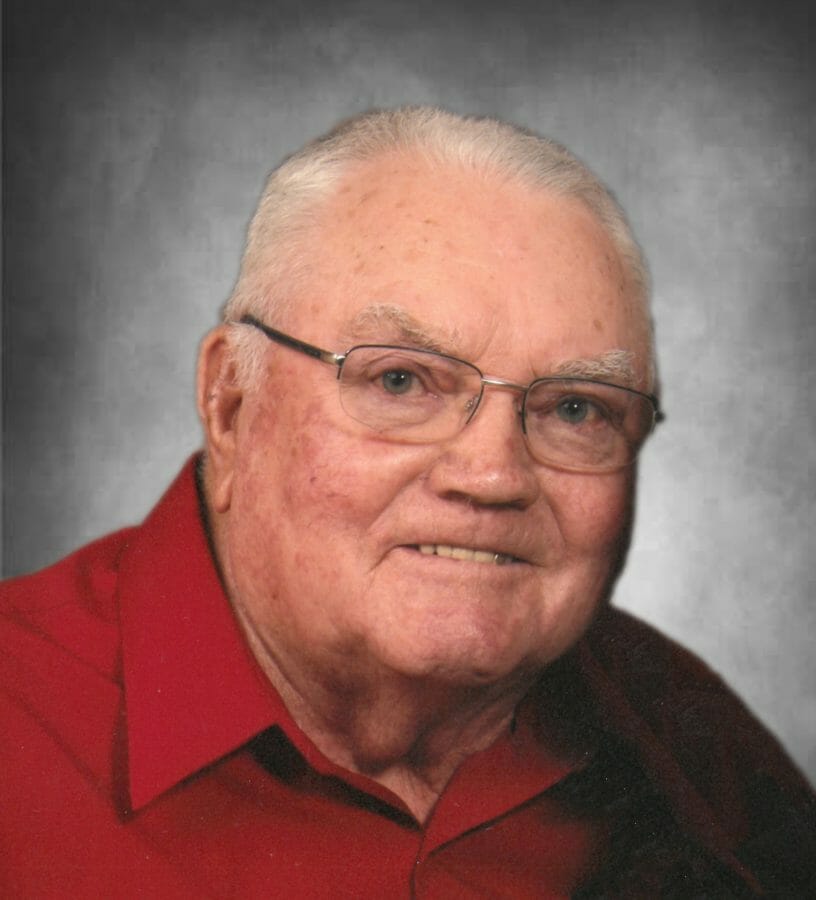 Duwayne "Bud" Hoyt, 91, of Carrington, ND, formerly of McHenry, ND died Thursday, September 2, 2021, at CHI St. Alexius Hospital, Carrington.
Duwayne William Hoyt was born July 12, 1930 in his home in rural McHenry to Fred and Agnes (Hoggarth) Hoyt. He attended country school through 8th grade. He then left school to help on the family farm.
He married Gladys Grafsgaard on January 6, 1951 and they recently celebrated 70 years of marriage. In 1954 he owned and operated his own gravel truck business. Later they decided to settle in McHenry and begin farming. Farming was his passion and eventually he was able to share that passion with his two sons until his mid-60's. He enjoyed fishing, hunting (especially gophers and prairie dogs), pinochle, old time music, and spending time with family and friends. He loved his life in McHenry and relaxing outside watching the traffic and visiting with friends who stopped by. He and Gladys enjoyed their ventures to Las Vegas to visit their daughter and escape the cold winter months.
He is survived and will be greatly missed by his wife, Gladys, of 70 years; his children, Rita (Mike) Balvitsch, Carrington; Barbara Pound, Henderson, NV; Arlyn (Sue Bakko) Hoyt, McHenry; Melody (Doug) Skadberg, New Rockford; Leslie (Paulette) Hoyt, McHenry; Cindy Risk (Randy Fugl), Fargo. A brother, Edgar (Janice) Hoyt, Portland, ND, sisters-in-law Jeanne Hoyt, Sheila Hoyt, Alice Stromsodt and brother-in-law Arnold Haugland. He had 13 grandchildren and 25 great grandchildren. He also had several nieces, nephews and cousins.
He was preceded in death by his parents, four sisters, Betty Hoyt, Gladys Walen, Verna Walen, and Delores Haugland; two brothers, Emery Hoyt and Vernon Hoyt.
The family requests memorials be given to Our Savior's Lutheran Church or Bethlehem Cemetery, McHenry, ND.
His Visitation will be Monday, September 6, 2021, from 12:00PM-2:00PM followed by a Funeral Service at 2:00PM all at Our Saviors Lutheran Church, McHenry, ND.
His Burial will be at the Bethlehem Lutheran Cemetery, McHenry.
Condolences are reviewed by staff.