Evans Funeral Home
"Compassionate Funeral Service"
Carrington and New Rockford, North Dakota
701.652.3003 or 701.947.2911
Secondary Number ~ 701.650.9937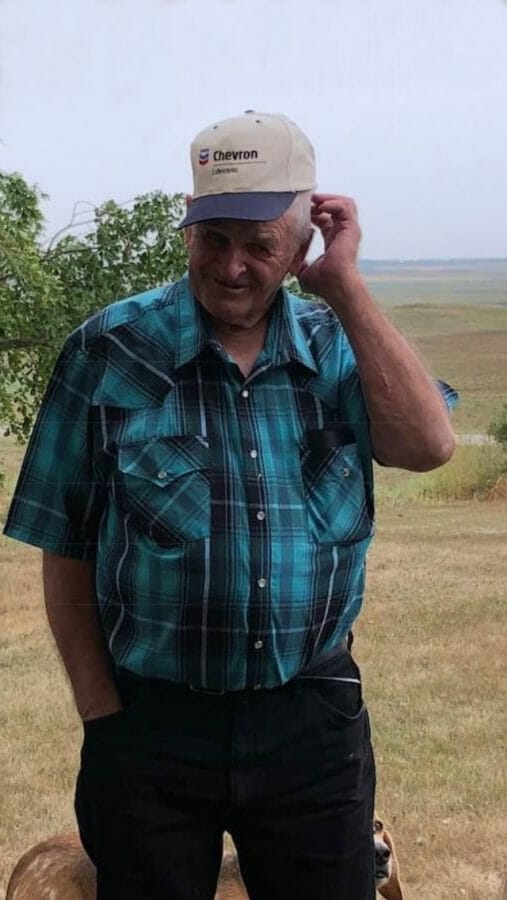 LuVerne Hoyt, age 83 of McHenry, ND, passed away on Friday, October 29, 2021, peacefully surrounded by his family in his home after a courageous battle with pancreatic cancer.
LuVerne was born August 28, 1938, in McVille, ND, he was the oldest son of John and Avanelle Hoyt.  He grew up in rural Forde Township, Nelson County and attended country school there until 8th grade.  LuVerne worked for a local farmer and in 1956 enlisted in the US Army being honorable discharged in 1958 and was in the reserves until 1962.  LuVerne married Darlene Harding on November 17, 1960 in Our Saviors Lutheran Church, McHenry, ND.  They were blessed with three children, Vonnie in 1961, Darin and Leon in 1973.
LuVerne worked for his uncle Lyle in construction for a few years before forming Hoyt Construction in 1978.  LuVerne also did custom butchering for many local farmers for well over 50 years.  LuVerne served on the McHenry Fire Department for 21 years and a City Council Member for many years.  He was a devoted husband, loving father, grandfather and great grandfather.  He was a generous friend to all.  He could make a friend where ever he went.  LuVerne had a passion for pinochle, knowing every card played.  If you were his partner you better pay attention!  He also loved to bowl, play pool and enjoyed watching the Twins games.  Grampy loved spending time with his grandkids, ranching, ball games and annual sausage making.  LuVerne will forever be remembered by all.
LuVerne is survived by his wife of almost 61 years, Darlene; children Vonnie (Jim) Johnsrud, Darin (Kathy) Hoyt and Leon Hoyt; grandchildren Blaine (Jennifer) Hovland, Christopher (Rebecca) Hovland; Levi, Brody and Kade Hoyt; Wyatt and Laine Hoyt; great grandchildren Beau, Casey and Anna Hovland; Luke, Liam and Lawson Hovland; a sister Artha "Skeeter" (Harlan) Sigdahl; brother DeLane "Mugs" (Peggy) Hoyt and sister-in-law Judy Hoyt.
He was preceded in death by his parents, brothers Milton "Smokey" and Hartley, sister-in-law Carol Hoyt and grandson Dustin Hovland.
His Visitation will be one hour prior to the Funeral Service on Monday, November 1, 2021, at 10:30AM at Our Savior's Lutheran Church, McHenry, ND.
LuVerne's Burial will be at Bethlehem Cemetery, McHenry, ND.
Condolences are reviewed by staff.