Evans Funeral Home
"Compassionate Funeral Service"
Carrington and New Rockford, North Dakota
701.652.3003 or 701.947.2911
Secondary Number ~ 701.650.9937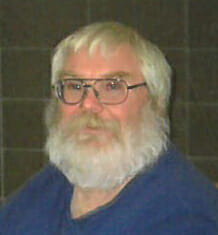 Kenneth "Kenny" Ihringer passed away on Thursday, October 31, 2019 at CHI St. Alexius Health, Carrington, ND.
Kenny Ihringer was born on December 30, 1962 to John and Sandra (Nihill) Ihringer in New Rockford, ND.  He attended school in Bordulac until 8th grade and graduated from Carrington High School in 1981.
He liked reading, the comradery of playing cards, playing poker and helping other people.  He loved farming and attending farm meetings throughout the state.  Kenny enjoyed watching wildlife, he always had a deer tag but choose to not fill it.  He enjoyed spending time with his nieces, nephews and spending time with his family and friends. 
Kenny tested the durability of the vehicles he owned "he babied each one of them" and would mud run with his truck.  He worked for Virgil Zink starting in the 8th grade continuing until he graduated from High School. He then worked for Weist Trucking out of Jamestown for a few years. He then came back to Carrington to farm and drive truck.  Kenny also farmed with Kevin Wolsky. 
He is survived by his parents, John Ihringer of Bordulac and Sandra Balvitsch of Carrington; brothers, Dennis (Tammy) Ihringer and Mark (Tina) Ihringer both of Williston, ND; 8 nieces and nephews along with many good friends.
Kenny is preceded in death by his grandparents; a brother, James Ihringer and a nephew, Gunnar Ihringer.
Visitation will be Monday, November 4th from 9:00AM – 2:00PM with family present from 2:00PM-3:00PM at Evans Funeral Home, Carrington.
Funeral Service will be held November 4, 2019 at 3:00PM at Evans Funeral Home, Carrington.
Burial will be at the Carrington Cemetery.
Condolences are reviewed by staff.