Evans Funeral Home
"Compassionate Funeral Service"
Carrington and New Rockford, North Dakota
701.652.3003 or 701.947.2911
Secondary Number ~ 701.650.9937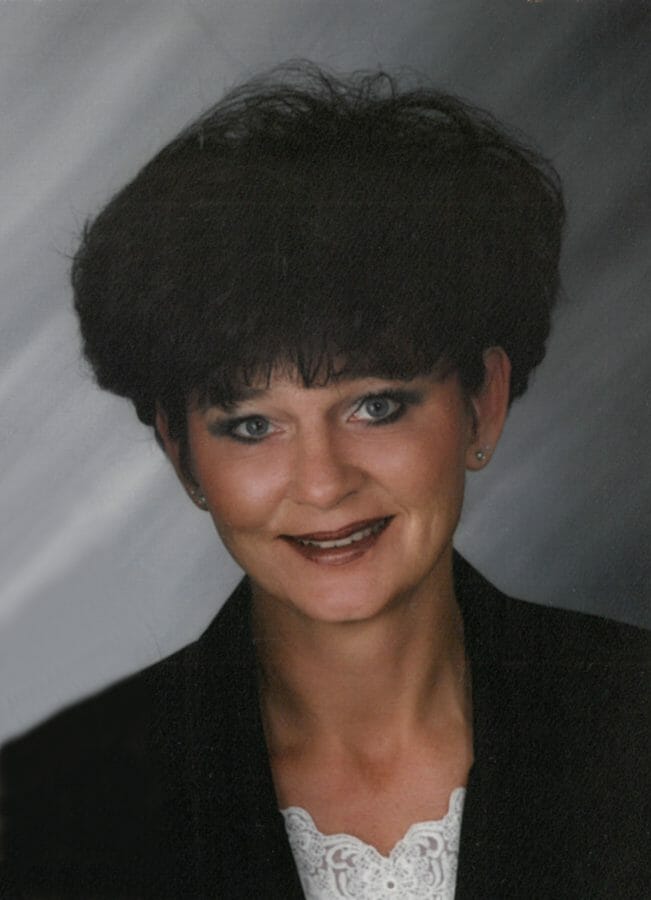 Kari Louise Irmen, 62, of Carrington, ND, passed away Wednesday, May 19, 2021, at Carrington Health Center after a courageous two-year battle with cancer.
Kari was born on July 10, 1958 in New Rockford, ND, to Lester and Sherrile (Midgley) Larson.  She graduated from McHenry High School in 1976.  She attended Josef's School of Hair and operated The Hair Hut in McHenry for many years.  On March 22, 1980, Kari married Don Irmen; they made their home in Carrington.  Kari and Don were blessed with two children, Jessie and Joseph.  She was an amazing wife, mother, grandmother, daughter, sister and friend.
She loved spending time with her seven grandchildren, having sleepovers, tea parties and designing their fairy garden.  Many will remember her loud voice cheering on family and friends at events.  Those close to Kari will miss her amazing cooking.  She made the best caramel rolls.  Kari's other hobbies included gardening and genealogy.  Her genealogy research led to two trips to Norway where she met some treasured friends and family.  She loved traveling, collecting sea glass at the beach and was known to bring home unique rocks.
Kari is survived by her husband Don, a daughter Jessie (Kody) Lura, Carrington and a son Joseph (Kadee) Irmen, Sykeston; seven grandchildren Kyah, Paisley, Jayd, Gracyn Lura, Weston, Berett, and Kase Irmen; parents Lester and Sherrile Larson, Carrington; a brother Wesley (Tawnya) Larson, Carrington, five sisters Denise Leapaldt, Rochester, MN, RoxAnn (Robert) Marcellais, Rochester, MN, Kim (Bill) McLees, Highlands Ranch, CO, Jean Puppe, West Fargo, ND, and Shereen (Tim) Stark, West Fargo, ND; along with many nieces, nephews and close friends.
Kari is preceded in death by her mother-in-law and father-in-law Anna and Joseph Irmen.
In lieu of flowers the family would like donations to go to the CHI St Alexius Health Carrington – cancer assistance fund for cancer patients of Carrington Health Center.
A Visitation will be Friday, May 21, 2021 from 12:00PM – 5:00PM at Evans Funeral Home, Carrington and will continue from 6:00PM – 6:45PM, followed by a Rosary Service at 6:45PM and a Vigil Service at 7:00PM all at the Sacred Heart Catholic Church, Carrington,
Her Graveside Service for family and friends will be held Saturday, May 22, 2021at 10:30AM at Carrington Cemetery, Carrington, ND.
Condolences are reviewed by staff.