Evans Funeral Home
"Compassionate Funeral Service"
Carrington and New Rockford, North Dakota
701.652.3003 or 701.947.2911
Secondary Number ~ 701.650.9937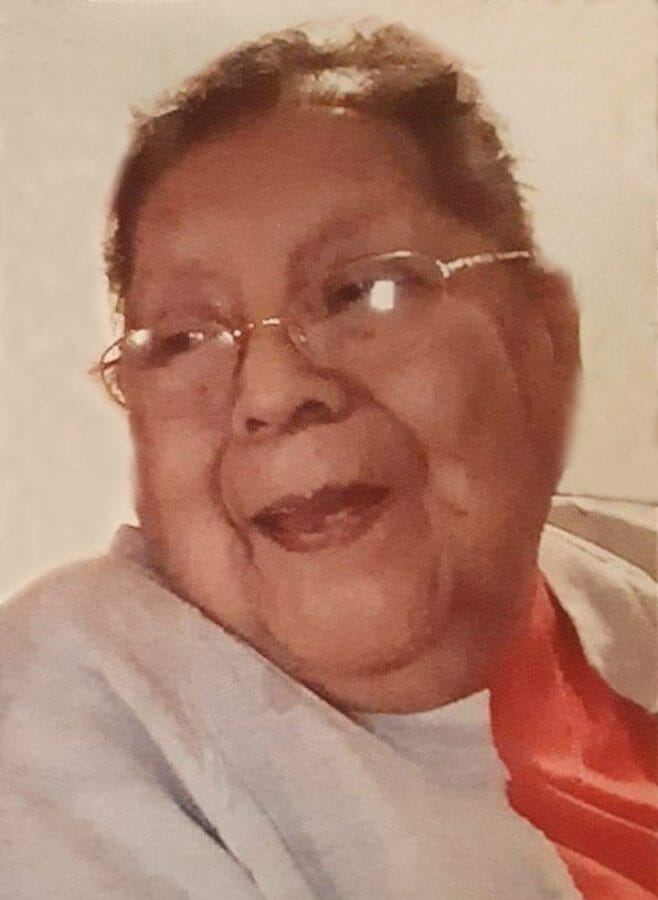 Florence Joshua, 84, of Fort Totten, passed away on Monday, December 14, 2020 at Altru Hospital, Grand Forks, ND.
Florence Castellno was born September 8, 1936 in Taos, New Mexico, the daughter of Tom and Tomicitia Castellno.  She attended school in Los Angeles to become a nurse.  In 1959, she married Lawrence Joshua.  They moved to Fort Totten in 1961 where they made their home and raised their six children, Thomas, Robert, Brenda, Rose, Delrae, and Larry Joshua.  Florence worked at Minnie H Elementary School in Devils Lake for eight years and later at Four Winds School in Fort Totten for many years.  She also worked for Head Start in Fort Totten.
Florence enjoyed Bingo, reading, going to the casino, teaching children, pow wows, rodeos, and most of all, spending time with her family.
She is survived by her five children, Thomas Joshua, Robert Joshua, Brenda Joshua, Rose Joshua, and Delrae Joshua, sister, Viola (Paul) Romaro, nephew, Patrick Romara, 25 grandchildren, 46 great-grandchildren, and 10 great-great-grandchildren.
Florence was preceded in death by her husband Lawrence Joshua, son Lawrence Jr., parents Tomicitia and Tom, Grandpa Josh, granddaughter, Raini Hill, and grandsons, Robert Joshua Hill, Dustin Dauphnis, and Raymond Joshua.
Wake will be Sunday, December 20, 2020 at 5:00PM followed by a Prayer Service at 7:00PM all at St. Michael's Catholic Church, St. Michael, ND.
Friends wishing to join the procession from New Rockford to St. Michael may gather on the St. Jerome's road, Fort Totten, prior to 4:15PM.
Mass of Christian Burial will be Monday, December 21, 2020 at 10:00AM at St. Michael's Catholic Church, St. Michael, ND.
Burial will be at a later date at the St. Jerome's Catholic Cemetery, Fort Totten.
Condolences are reviewed by staff.