Evans Funeral Home
"Compassionate Funeral Service"
Carrington and New Rockford, North Dakota
701.652.3003 or 701.947.2911
Secondary Number ~ 701.650.9937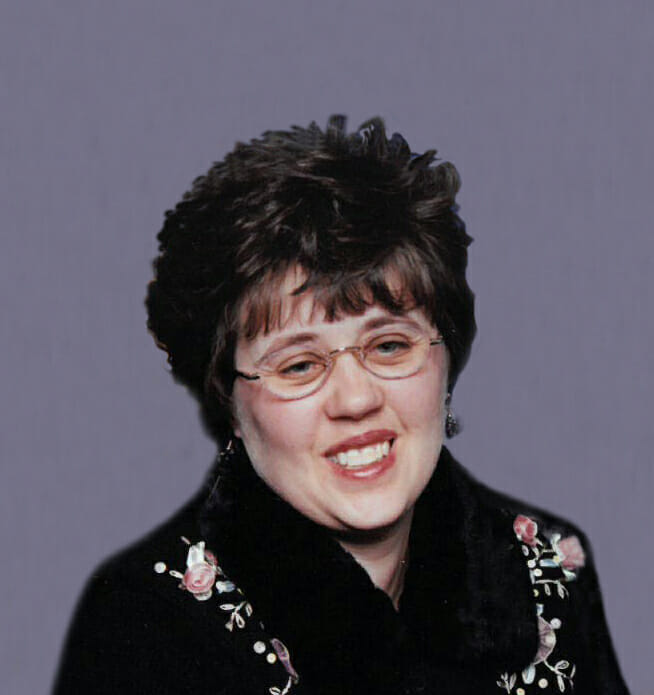 Gerrie Lynn Kliem, age 49, passed away peacefully on Friday, August 16, 2019, at Sanford Medical Center in Fargo, ND.
Gerrie was born on June 17, 1970, in Carrington, ND, to Roy and Bonnie (Delger) Kliem. She attended Carrington Elementary and then went on to Junior High and High School in New Rockford, ND. Gerrie became part of the 4th Corporation and it has been her home for the last 28 years. She loved her 4th Corporation staff and friends; treating them as if they were her own family.
Gerrie had worked for the Lutheran Home of the Good Shepherd for 10 years, as well as working other various jobs in the New Rockford area. She enjoyed making new friends and loved to chat with both new and old friends. She always enjoyed the activities she was involved in, especially Bingo and movie night. Gerrie not only enjoyed games, but was also quite competitive at them, especially the games the family enjoyed at Christmas. She also looked forward to Bible Camp every summer.
Gerrie is survived by 12 siblings: two half-brothers, Larry (Sheila) Larsen, Bowdon, ND, Dean (Mavis) Larsen, Carrington, ND; Duane (Michelle) Kliem, Carrington, ND, Gwen Carr, West Fargo, ND, Ginger (Paul) Skadberg, Carrington, ND,  Dale (Janel) Kliem, Mandan, ND, Doran Kliem, Carrington, ND, Georgia (Jay) Hendrickson, Carrington, ND, Glenda (Dan) Adams, Fargo, ND, Gail Kliem, Carrington, ND, Gay (Bryan) Leapaldt, Leeds, ND, Devin (Penny) Kliem, Medina, ND, several nieces and nephews, and a very special friend, Tim Schmid.
Gerrie is preceded in death by her parents Roy and Bonnie Kliem, one brother Doug, her grandparents, and one niece.  
Visitation will be held one hour prior to the funeral at Evans Funeral Home, Carrington.
Funeral Service will be held Monday, August 19, 2019, at 2:00PM in Evans Funeral Home, Carrington.
Burial will be held at the Carrington Cemetery.
Condolences are reviewed by staff.