Evans Funeral Home
"Compassionate Funeral Service"
Carrington and New Rockford, North Dakota
701.652.3003 or 701.947.2911
Secondary Number ~ 701.650.9937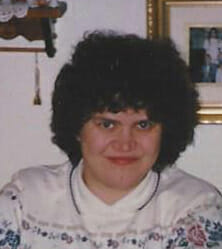 Gail Dawn (Backman) Klumph, 62, of New Rockford, ND died on November 13, 2018 at Sanford Health in Bismarck, ND after a long battle with cancer.  Gail was born on July 15, 1956 in New Rockford; the daughter of Donald and Gerda (Gedrose) Backman.  Gail was the first of three children.  She was raised on the family farm in rural New Rockford where she loved to get dirty outside, work in the fields, and work the cattle.  Some would say she was a tomboy!  She was baptized and confirmed at the First Congregational Church in New Rockford.
Gail graduated from New Rockford High School in 1974.  Throughout her high school career, she was very involved in 4-H.  She went on to Lake Region State College and then Mayville State College where she graduated in 1978.  After graduating from college, Gail taught at Alsen High School in Cavalier county and then at Aaker's Business College in Grand Forks.
Gail moved back to New Rockford and married the love of her life, Alfred Klumph, on September 11, 1994.  Together, they loved to hunt and take trips.  Some of her most memorable trips included those with her husband, mother, niece, and nephew to Medora, Iowa, South Dakota, and Wisconsin.  She also took a trip of a lifetime to Norway with her mother in the early 90's.  Alfred passed away on March 30, 2017.
Gail was a devoted member and volunteer at the First Congregational Church and the Lutheran Home of the Good Shepherd Auxiliary.  Gail organized and taught many years of Sunday school and Vacation Bible School.  She had a heart of gold and the patience of a saint. She loved kids and was so good with them.  They loved her just as much in return.
Gail is survived by her mother, Gerda Backman, New Rockford; brother, Bob Backman, New Rockford; sister, Lorraine (Chuck) LeBlanc, Grand Forks; niece, Amanda (Lucas) Croegaert, Bismarck; nephew, Neil Backman, New Rockford; niece, Stephanie LeBlanc, Grand Forks; nephew, Matthew LeBlanc, Grand Forks; and two grand nephews, Trace and Toby Croegaert. She was preceded in death by her father Donald and her husband Alfred.
Visitation will be Friday, November 16, 2018 from 9AM-5PM, in Evans Funeral Home, New Rockford.
Funeral Service will be held Saturday, November 17, 2018, at 10:30AM in First Congregational Church, New Rockford, ND.
Burial will be held at the Prairie Home Cemetery, New Rockford, ND.
Condolences are reviewed by staff.